The results of Donald Trump's physical are in, and CNN marked the occasion by noting, in an onscreen graphic, that "Trump's Annual Physical Shows He Now is Obese."
On Thursday, Trump's doctor released details of his annual physical, in which it is claimed that Trump is 6 feet 3 inches tall and 243 pounds, placing him three pounds above the threshold for obesity for his height and alleged weight.
In reporting the news, CNN's The Situation Room with Wolf Blitzer went with this rather harsh graphic: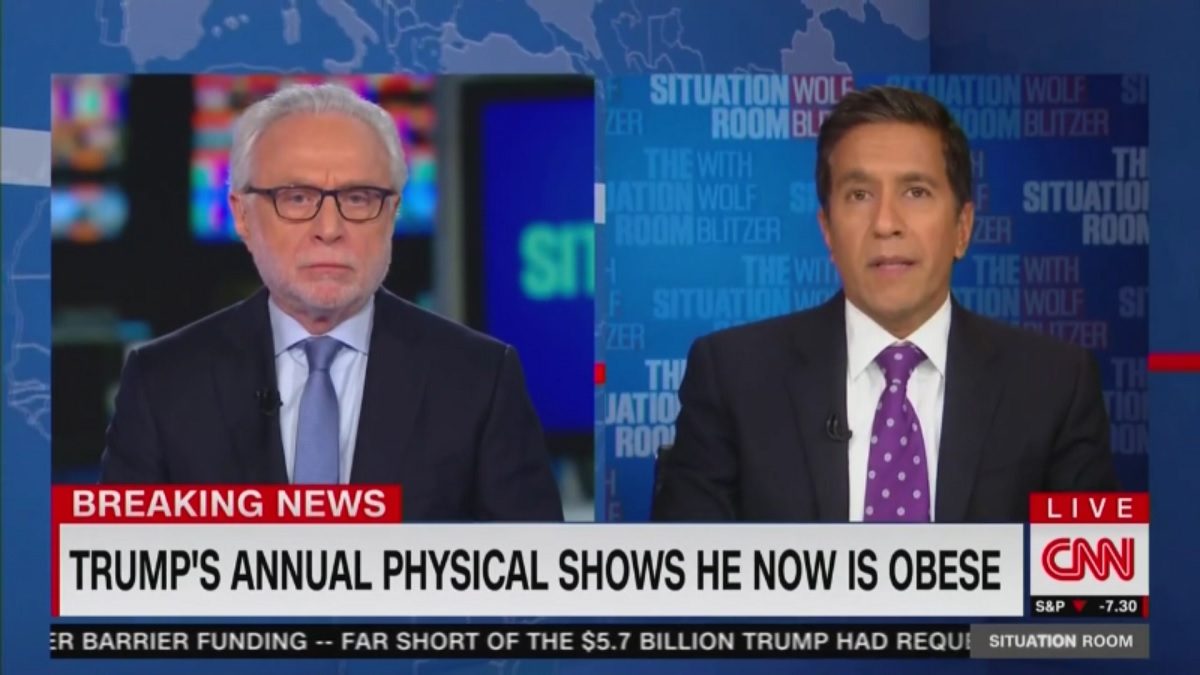 The graphic was accompanied by some earnest reporting from CNN medical expert Dr. Sanjay Gupta.
For those offended on Trump's behalf, it could have been worse. They could have gone with something like "Trump So Fat He Tried To Put Buffalo Sauce on the West Wing" or "Trump So Fat They Had to Make a C-Span 5" or "Trump So Fat He Doesn't Put on Pants He Gerrymanders Them."
Watch the clip above, via CNN.
[Image via screengrab]
Have a tip we should know? [email protected]