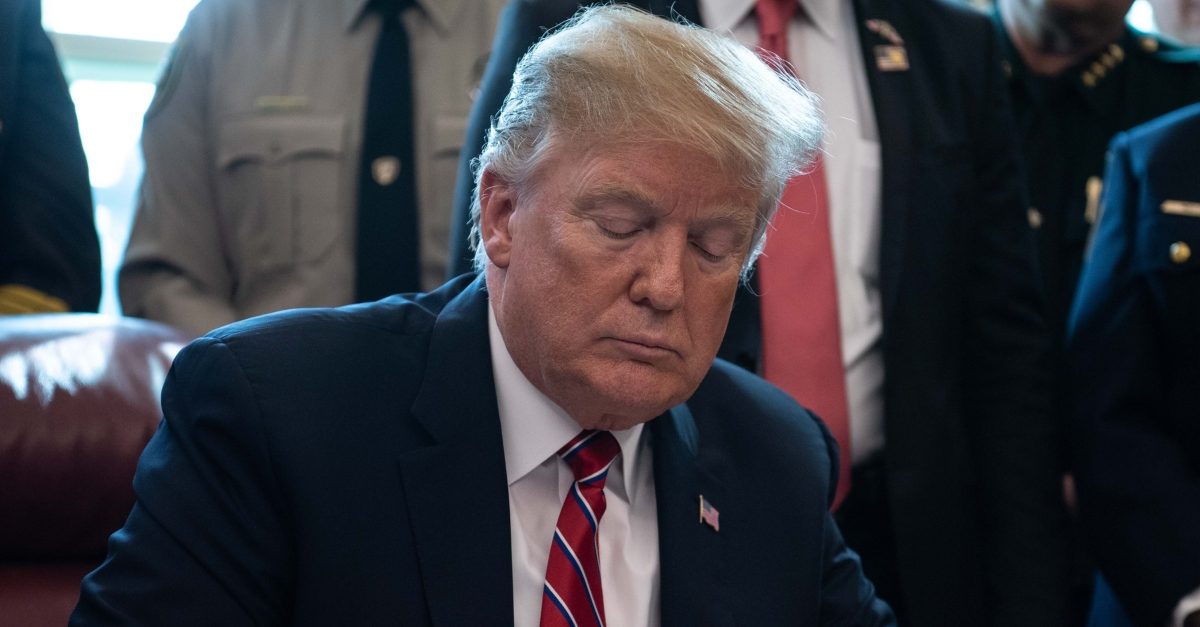 President Donald Trump slammed Democrats early Sunday evening for talk of a constitutional crisis.
He also lumped in the "fake news media" as partners in the Democrats' crime.
"The Democrats new and pathetically untrue sound bite is that we are in a 'Constitutional Crisis.' They and their partner, the Fake News Media, are all told to say this as loud and as often as possible," Trump kvetched on Twitter. "They are a sad JOKE!"
He added: "We may have the strongest Economy in our history, best employment numbers ever, low taxes & regulations, a rebuilt military & V.A., many great new judges, & so much more. But we have had a giant SCAM perpetrated upon our nation, a Witch Hunt, a Treasonous Hoax. That is the Constitutional Crisis & hopefully guilty people will pay!"
Speaking with CNN's Jake Tapper on Sunday, 2020 hopeful Kamala Harris became the latest Democrat to talk about a constitutional crisis and apparently displease Trump.
In her words: "A constitutional crisis is generally when the system we set up with checks and balances, when each of the independent co-equal branches of government, fails to perform its duties and I think we're seeing the breakdown of responsibilities.
She added during the interview: "I'm seeing the failure to appreciate the importance of testifying before Congress in a way that is straight forward and truthful, so yes I think it's fair to say that we're looking at a crisis not only of confidence but potentially, a constitutional crisis."
[Image via Getty Images]
Have a tip we should know? tips@mediaite.com