BOMBSHELL: Trump Reportedly Directed Cohen to Lie to Congress About Trump Tower Moscow Talks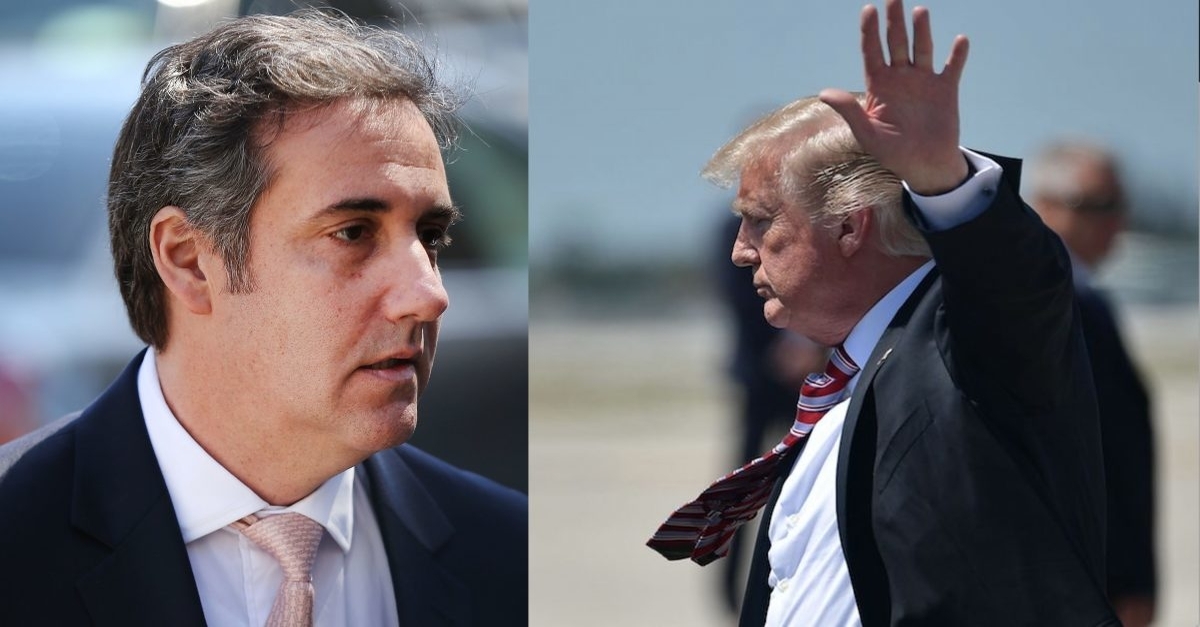 President Donald Trump reportedly ordered his former attorney, Michael Cohen, to lie to Congress about talks to build Trump Tower in Moscow.
According to a shocking new report from Buzzfeed, two sources identified as "federal law enforcement officials involved in an investigation of the matter" say that Cohen was told personally by Trump to falsely say that negotiations for the project in Russia ended months earlier than was actually the case — in an effort to, according to the website, "obscure Trump's involvement"
From the Buzzfeed report:
The special counsel's office learned about Trump's directive for Cohen to lie to Congress through interviews with multiple witnesses from the Trump Organization and internal company emails, text messages, and a cache of other documents. Cohen then acknowledged those instructions during his interviews with that office.
The White House and Michael Cohen declined comment on the report.
Read the stunning full report here.
Have a tip we should know? [email protected]
Joe DePaolo - Senior Editor