Pete Buttigieg's Fox News Town Hall Beats Trump Interview in Key Ratings Demo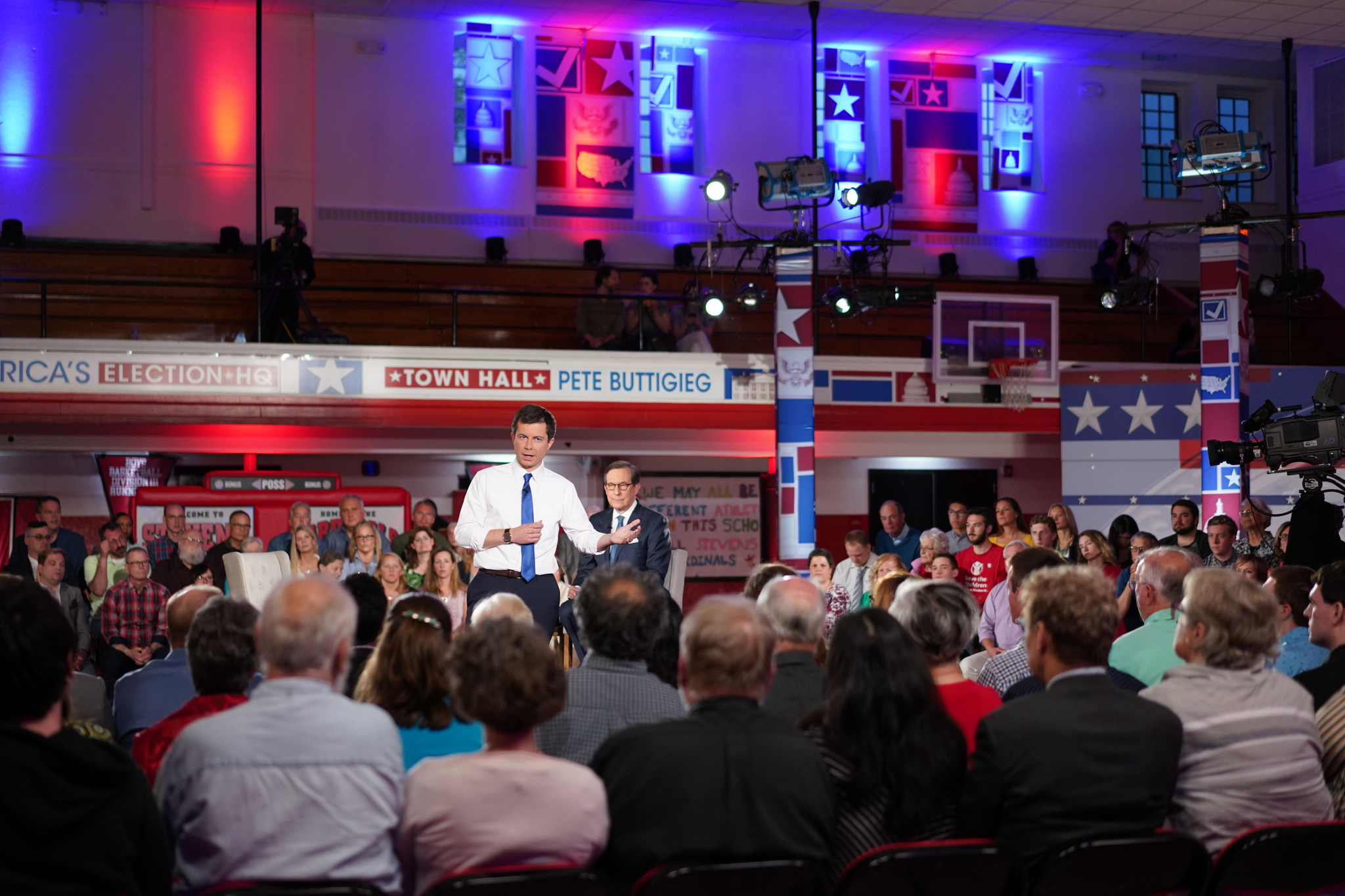 If he wins the Democratic primary, South Bend, IN Mayor Pete Buttigieg will earn the right to square off against President Donald Trump next November. And while it remains to be seen how Buttigieg will do at the ballot box, he certainly appears to be a worthy challenger in the TV ratings department.
According to Nielsen data, Sunday night's Fox News town hall with Mayor Pete — hosted by Chris Wallace — drew 1,110,000 overall viewers in the 7:00-8:00 p.m. timeslot, and 172,000 in the advertiser-coveted adults 25-54 demographic. The numbers trounced rival programming from MSNBC and CNN, beating the two networks combined in the total viewers category.
On Sunday May 12, Trump sat for a one-on-one with Steve Hilton during the 9 p.m. ET hour on Fox News. And interestingly, Mayor Pete out-rated Trump in the key demo, as the president only garnered 160,000 viewers. Trump did prevail in the overall category, with 1,319,000 tuning in for the interview with Hilton.
[Photo courtesy of Fox News]
Have a tip we should know? tips@mediaite.com