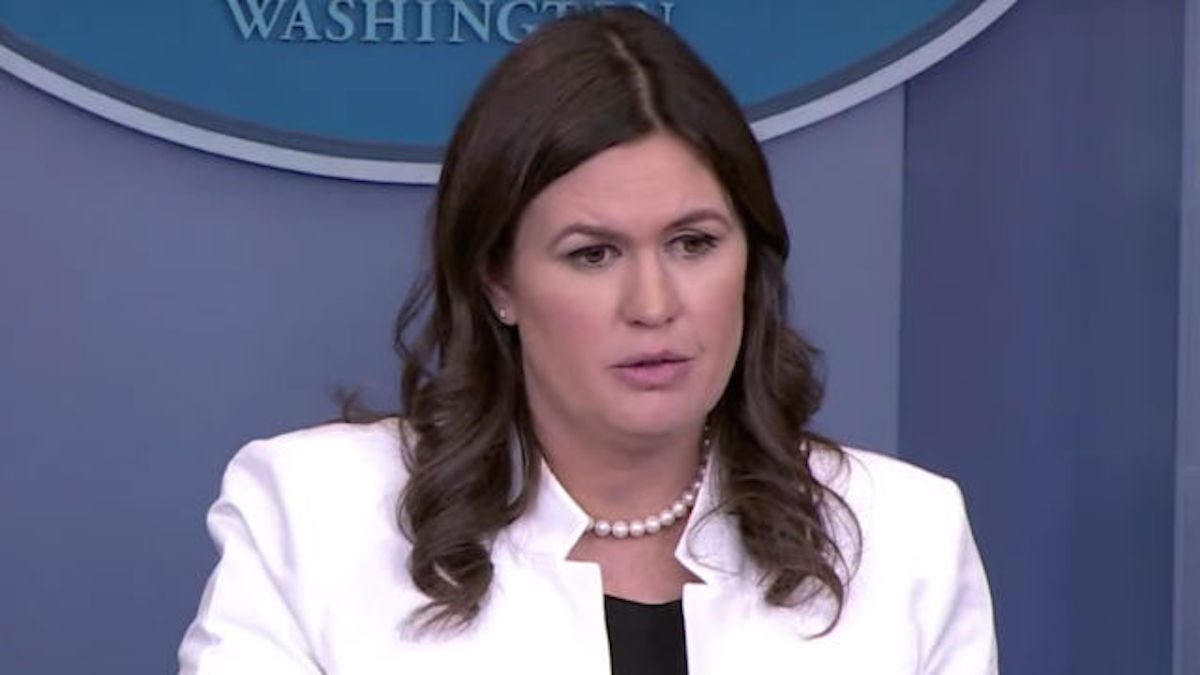 The White House is now pushing back on reports that President Donald Trump decided to fire National Security Adviser H.R. McMaster, saying there is no change occurring.
Press Secretary Sarah Huckabee Sanders took to Twitter to deny the claims, which were first reported by The Washington Post.
Just spoke to @POTUS and Gen. H.R. McMaster – contrary to reports they have a good working relationship and there are no changes at the NSC.

— Sarah Sanders (@PressSec) March 16, 2018
News of the rumored ousting quickly spread across the media, which The Post said was confirmed by "five people with knowledge of the plans."
Despite Sanders's denial, reporters remain skeptical, and FOX's Fin Gomez found one official who corroborated The Post's claims.
I can confirm per an administration official that POTUS is looking to replace McMaster but Is willing to take his time to find a successor. And that could take as long as the summer. @FoxNews

— Fin Gomez (@finnygo) March 16, 2018
To further complicate matters, Axios reporter Jonathan Swan noted that the wording of Sanders's statement didn't offer much clarity as to the potential timeline for another staff shakeup.
She's not lying in this carefully worded statement. There are no changes (tonight). And while they've never had chemistry, Trump never had the animosity towards HR that he did towards Rex. https://t.co/Gfc5DArUXB

— Jonathan Swan (@jonathanvswan) March 16, 2018
Have a tip we should know? [email protected]