Jussie Smollett's Attorneys: 'He Has Now Been Further Victimized By Claims' He Is Behind Alleged Attack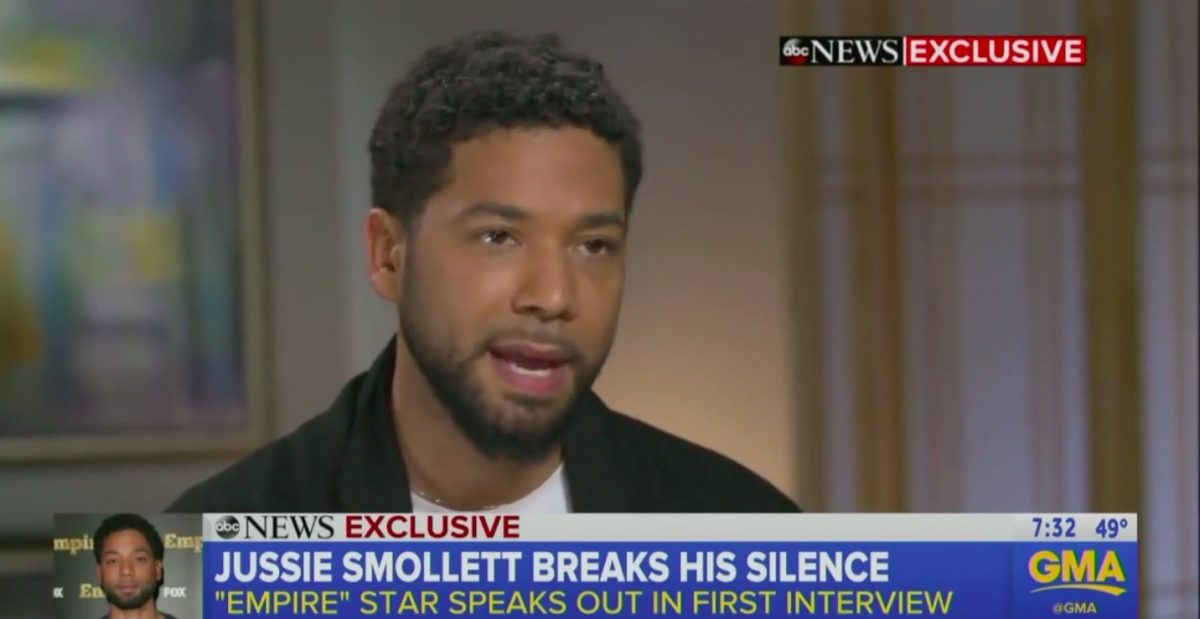 With the news Chicago police have new evidence suggesting "Empire" actor Jussie Smollett staged his own hate crime attack, his attorneys released a statement flatly denying the reports.
"As a victim of a hate crime who has cooperated with the police investigation, Jussie Smollett is angered and devastated by recent reports that the perpetrators are individuals he is familiar with," the statement read. "He has now been further victimized by claims attributed to these alleged perpetrators that Jussie played a role in his own attack. Nothing is further from the truth and anyone claiming otherwise is lying."
"One of the purported suspects was Jussie's personal trainer who he hired to read him physically for a music video. It is impossible to believe that this person could have played a role in the crime against Jussie or falsely claim Jussie's complicity," the statement continued.
"Jussie and his attorney's anticipate being further updated by the Chicago Police Department  on the status of the investigation and will continue to cooperate. At present time, Jussie and his attorney's have no inclination to respond to 'unnamed' sources inside the investigation, but will continue discussions through official channel," they concluded.
CNN reported on Saturday, two Chicago police sources told them it appears he hired the two Nigerian brothers, who were arrested on Wednesday and then were released without charges on Friday, because of "new evidence" and their cooperation with police.
Have a tip we should know? [email protected]