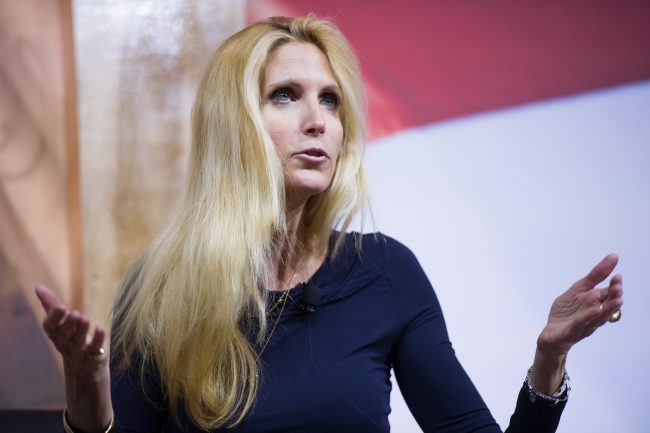 Late Friday night, Ann Coulter responded to President Donald Trump with a six-word tweet reading: 'NO MORE WORDS! Break ground today."
Coulter's tweet was in response to Trump's tweet — also late Friday night — in which the president insisted that agreeing to the resolution to fund the government for three weeks was "in no way a concession."
The resolution, which Trump signed on Friday night, has no funding for the wall.
"I wish people would read or listen to my words on the Border Wall," Trump wrote. "This was in no way a concession. It was taking care of millions of people who were getting badly hurt by the Shutdown with the understanding that in 21 days, if no deal is done, it's off to the races!"
Coulter was one of the conservative voices blamed for influencing Trump and helping to spark the shutdown back in December.
She also lashed out at Trump earlier today in a tweetstorm after the news broke a deal had been reached and the shutdown was ending, writing "Good news for George Herbert Walker Bush: As of today, he is no longer the biggest wimp ever to serve as President of the United States."
In an effort to explain the president's move,  the White House also issued a statement — via Sarah Sanders and separate from Trump's tweet –claiming that in 21 days, Trump is moving forward with his plans to build the wall, Democratic support or not.
Sanders' statement — also in a tweet — gave no indication on how Trump planned to make that happen.
Have a tip we should know? tips@mediaite.com