Colin Powell to Speak at DNC Convention: We Need Commander-in-Chief Who 'Takes Care of Our Troops' Like He Would His Own Family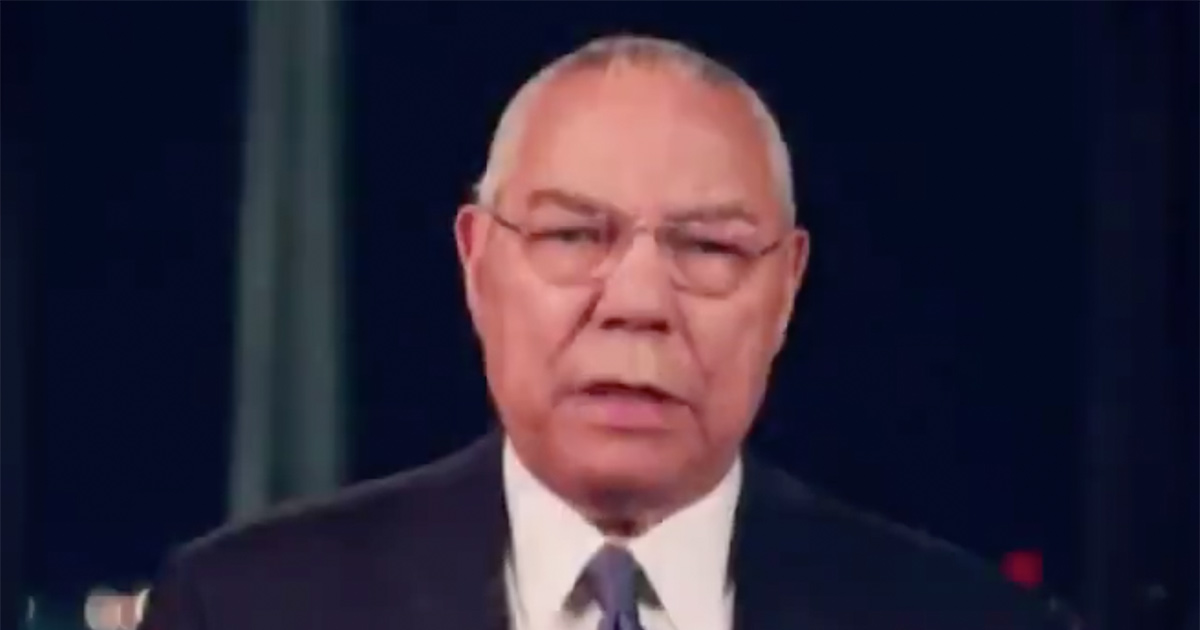 Former Secretary of State Colin Powell is set to speak at the DNC convention Tuesday night.
Powell, a Republican who served under Ronald Reagan, George H.W. Bush, and George W. Bush, endorsed Barack Obama back in 2008 and more recently has been an ardent critic of President Donald Trump.
Powell recently said he's backing Joe Biden and tonight he will be speaking at the DNC — following remarks Monday night by Republicans like John Kasich supporting Biden.'
In a preview of his speech tonight, Powell praises Biden's values and says, "I support Joe Biden for the presidency of the United States because those values still define him and we need to restore those values to the White House. Our country needs a commander-in-chief who takes care of our troops in the same way he would his own family."
Here's a preview Secretary Colin Powell's speech for tonight's DNC. #TheReidOut pic.twitter.com/ObF9VqAv1s

— The ReidOut (@thereidout) August 18, 2020
"For Joe Biden, that doesn't need teaching. It comes from the experience he shares with millions of military families, sending his beloved son off to war and praying to God he would come home safe."
Have a tip we should know? tips@mediaite.com
Josh Feldman - Senior Editor