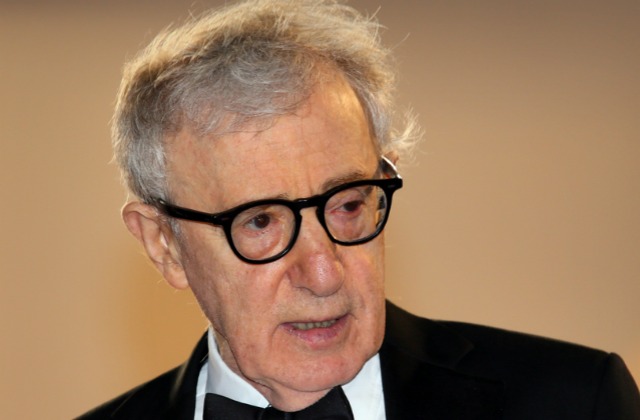 After Dylan Farrow's bombshell interview on CBS This Morning aired today, in which she re-upped her claims that Woody Allen sexually abused her as a child, the filmmaker released a statement saying that "all investigations" conducted at the time prove he "never molested" his daughter.
While these claims have been public knowledge for over 25 years, Farrow coming forward yet again has proven to be particularly noteworthy given the rise of the #MeToo movement in post-Harvey Weinstein scandal Hollywood. Additionally, the CBS interview was the first time Farrow made her accusations in a televised interview.
In response to the newly repeated accusations and subsequent new condemnations, Allen released the following statement:
"When this claim was first made more than 25 years ago, it was thoroughly investigated by both the Child Sexual Abuse Clinic of the Yale-New Haven Hospital and New York State Child Welfare. They both did so for many months and independently concluded that no molestation had ever taken place. Instead, they found it likely a vulnerable child had been coached to tell the story by her angry mother during a contentious breakup… But even though the Farrow family is cynically using the opportunity afforded by the Time's Up movement to repeat this discredited allegation, that doesn't make it any more true today than it was in the past. I never molested my daughter – as all investigations concluded a quarter of a century ago."
Allen also claimed that Farrow's brother suggested he had "witnessed their mother" telling his sister what to say, so as to "drum into her" what he claims are false allegations of predatory behavior.
Despite this denial, the allegations from Farrow have remained consistent throughout her life. Aside from her testimony as a child, she initially came forward as an adult in a 2014 open letter published by the New York Times and re-published the claims in a 2017 Los Angeles Times op-ed.
As Allen's public image continues to take a dive due to the focus on the #MeToo movement and Time's Up initiative, numerous actors and other members of the movie industry who worked with him are choosing now to condemn the filmmaker. Some are even donating the money they earned from their work with Allen and giving it to anti-abuse groups.
[image via screengrab]
Follow the author on Twitter (@calebecarma).
Have a tip we should know? tips@mediaite.com