Giada de Laurentiis to Open First Restaurant in Las Vegas; Casino Announces It by Accident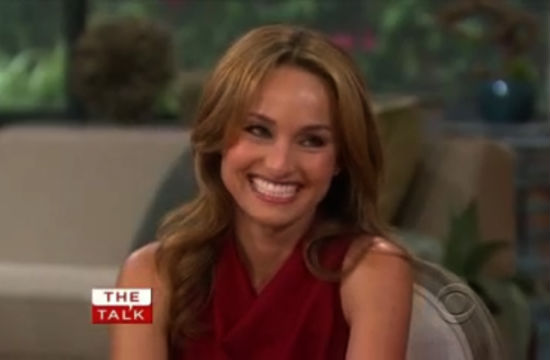 Congratulations to Giada de Laurentiis for Leveling Up as a celebrity chef! The cooking personality and Food Network Lannister recently signed a contract to open her first restaurant at the Gansevoort, a hotel and casino currently being built in Las Vegas.
The funny part is, though, this was probably supposed to be a mega-surprise. According to local blog Vegas Tripping, the announcement was buried in the source code for the website in a place that no one was supposed to see it — except, well, they did. (A screenshot of the site shows how it was not-so-subtly buried.)
After they yanked the page from the hotel site, de Laurentiis eventually put up a formal announcement in the LA Times, realizing the jig was up. The restaurant will open in "early 2014", but apparently has been in the works since February:
"I'm actually starting to develop the menu now. I'm going to build a beautiful antipasto bar like we have in Italy. You'll see an antipasto bar and next to it a bar bar. It will have a lot of warmth and a lot of softness. I think a lot of restaurants are darker, colder, more masculine. I'd like my feminine touch on this restaurant so that it's unique and inviting.
Dear dudes: we dare you to make the Giada de Laurentiis "feminine touch" jokes. We double dare you.
But on a more important note, does this turn Giada into an actual chef, instead of merely a food personality? She certainly fits the criteria now, though the likelihood of her ever running a kitchen is slim. (Then again, most celebrity chefs don't run their own kitchens directly.)
Have a tip we should know? tips@mediaite.com