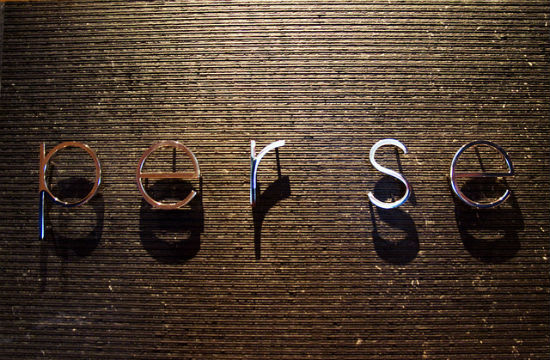 For the first time since San Pellegrino has published an annual list of the World's 50 Best Restaurants, neither of Thomas Keller's restaurants are on the list. Today, the 51-100 Best list came out, and Per Se has the number 52 spot, while French Laundry is in 85th place.
The French Laundry has fallen steadily in the ranks since the list first came out. In 2002, its inaugural year, it was number three, in 2003 and 2004 it was number one. In 2009 it left the top ten for the first time, and last year it just barely made the list, coming in at number 50.Per Se made the list for the first time in 2005 (it opened in 2004), and it was ranked number seven. It stayed in the top ten every year until 2014, when it was number 30, and last year it was ranked number 40.
Keller's New York City spot has gotten a lot of bad press over the last few years. In 2014, Per Se received a "grade pending" from the health department; the news made waves. In 2015, New York Times food critic Pete Wells took away two of the restaurant's stars. He described a mushroom buillon as being "as murky and appealing as bong water," and said that over all, it was "one of the worst deals in New York."
Of course, the fall from 40 to 85 should be 40 to 52 and 50 to 85 should be taken with a grain of salt. Being the 85th best restaurant in the world is still really, really good.
The 50 best restaurants list comes out next week. No word yet on which restaurants made the cut, but we're kind of hoping Señor Frogs is there. In the meantime, here are the restaurants ranked 51-100
51. Maní- Sao Paulo, Brazil
52. Per Se- New York, USA
53. Hof Van Cleve- Kruishoutem, Belgium
54. The Jane- Antwerp, Belgium
55. Nerua- Bilbao, Spain
56. Mikla- Istanbul, Turkey
57. L'Astrance- Paris, France
58. Alain Ducasse Au Plaza Athénée- Paris, France
59. Martín Berasategui Lasarte- Oria, Spain
60. Hedone- London, UK
61. Maaemo- Oslo, Norway
62. La Grenouillere- La Madelaine Sous Montreuil, France
63. Aqua- Wolfsburg, Germany
64. Lasai- Rio de Janeiro, Brazil
65 (tie). Brae- Birregurra, Australia
65 (tie). Lyle's- London, UK
67. The Restaurant at Meadowood- St. Helena, USA
68. Tegui- Buenos Aires, Argentina
69. Epicure- Paris, France
70. Burnt Ends- Singapore
71. Daniel- New York, USA
72. Pavillon Ledoyen- Paris, France
73. Hertog Jan- Bruges, Belgium
74. Le Chateaubriand- Paris, France
75. Twins- Moscow, Russia
76. La Colombe- Cape Town, South Africa
77. Den- Tokyo, Japan
78. Belcanto- Lisbon, Portugal
79. Diverxo- Madrid, Spain
80. L'Atelier Saint-Germain de Joël Robuchon Paris- Paris, France
81. Chef's Table at Brooklyn Fare- New York, USA
82. Hajime- Osaka, Japan
83. Manresa- Los Gatos, USA
84. Reale- Castel di Sangro, Italy
85. The French Laundry- Yountville, USA
86. 8 1/2 Otto e Mezzo Bombana- Hong Kong, China
87. Indian Accent- Delhi, India
88. Die Schwarzwaldstube- Baiersbronn, Germany
89 (tie). Zuma- Dubae, UAE
89 (tie). Benu- San Francisco, USA
91. St John- London, UK
92. Quintessence- Tokyo, Japan
93. Daniel Berlin- Skåne Trånas, Sweden
94. Bras- Laguiole, France
95. L'Effervescence- Tokyo, Japan
96. Cosme- New York, USA
97. Momofuku Ko- New York, USA
98. Quay- Sydney, Australia
99. La Petite Maison- Dubai, UAE
100. Chestnaya Kuhnya- Moscow, Russia
[H/T Eater]
–
Have a tip we should know? tips@mediaite.com