GOP Rep Accused of Making Aides Clean Up Dog Poop Will Not Seek Reelection: 'I'm an Alcoholic'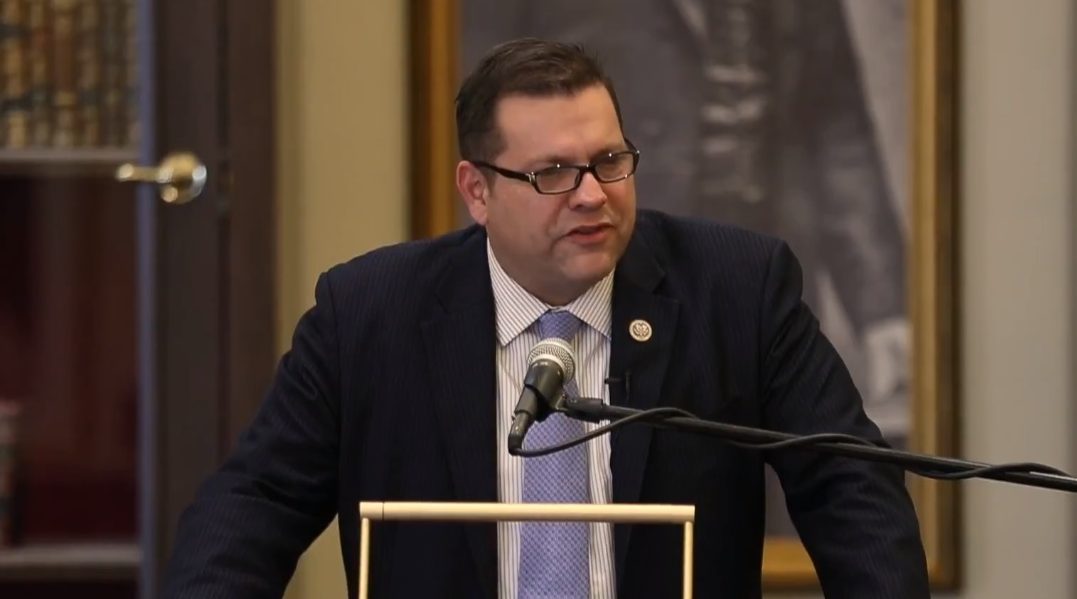 Congressman Thomas Garrett — the alcoholic Republican recovering who was accused of treating staffers like personal family servants and dog-poop-cleaners — announced that he will not seek reelection and will instead look to deal with his personal issues.
Garrett, who just four days ago stated he is "absolutely, positively running for reelection," made the announcement on Monday in a video statement reported by the Washington Post.
"Any person – Republican, Democrat or independent – who has known me for any period of time and has any integrity knows two things: I am a good man, and I'm an alcoholic," Garrett said. "This is the hardest statement that I have ever publicly made by far. It's also the truth."
Oddly enough, on Thursday, Garrett assured his constituents of the 5th District of Virginia that he will run again:
"Yesterday, in frustration, I said, 'I don't know if I can do this anymore' — in the last 24 hours I've had an opportunity to think and pray a lot. And guess what? This country was founded by people who took great risks to do what they thought was right and the sacrifices that my wife and I make are not small, but they pale in comparison to those who play God in their lives."
As of today however, Garrett has completed a 180 on that sentiment.
The expose published by Politico, which led to his decision to step down in January, found that ex-aides claimed Garrett and his wife used them to run personal errands and even clean up their dog's poop. But he has quasi denied the allegations, stating that "the recent attacks on my family and myself were a series of half truths and whole lies."
[image via screengrab]
Follow the author on Twitter (@calebecarma).
Have a tip we should know? [email protected]