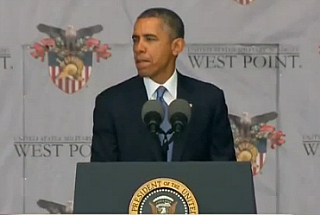 The Obama Administration is suffering an immigration setback after the Fifth Circuit Court of Appeals refused to lift an injunction on President Obama's effort to grant temporary amnesty to illegal immigrants. The White House said that the ruling did not come as a surprise, yet stated only that they were now "reviewing the ruling and weighing its options" for the future of the Deferred Action for Parental Accountability program.
Spokeswoman Brandi Hoffine stated, "Today, two judges of the Fifth Circuit chose to misinterpret the facts and the law in denying the government's request for a stay," She continued to defend Obama's actions as critical measures for shielding immigrants from a broken system, keeping families together and integrating them into the economy. "They are squarely within the bounds of his authority and they are the right thing to do for the country."
When the case was first brought to the District Court, the states filing suit, led by Texas, argued that Obama's actions are illegal (or at least unconstitutional) and that the changes would force them to invest more in law enforcement, health care and education. In a 2-1 ruling, the Court of Appeals affirmed the state's legal grounds to seek an injunction from the district courts, while rejecting the Obama administration's arguments on the security interest and the lack of judicial authority to review executive actions.
Judge Stephen Higginson defended the president's actions, saying that deportation deferrals have a precedent, and that the judicial branch's has no constitutional authority to intervene. He said that the president's actions were "adhering to the law, not derogating from it."
Texas Governor Greg Abbott, who was the state Attorney General at the time of the lawsuit, hailed the decision, saying, "The president's attempt to bypass the will of the American people was successfully checked again today." The current Attorney General of Texas, Ken Paxton, also put out a statement saying the "rule of law" had been upheld in the wake of a drastic potential change to the nation's immigration policy.
First a district court, and now a federal appeals court, have sided with Texas. This serves as a double setback to Obama's arguments on immigration, as well as their legal weight if the case is brought before the Supreme Court. Immigration rights activists like National Immigration Law Center Director Marielena Hincapie remain undaunted, saying that "We are on the right side of history, the right side of justice." However, the ruling still stands as a major setback to this president's hope to grant tax benefits and preferential work status before he can reach an agreement with Congress by the end of his term.
[h/t New York Times]
[Image via Screengrab]
Have a tip we should know? [email protected]