'Born to Be in It': Beto O'Rourke's Vanity Fair Cover Story Sure Makes It Seem Like He's Running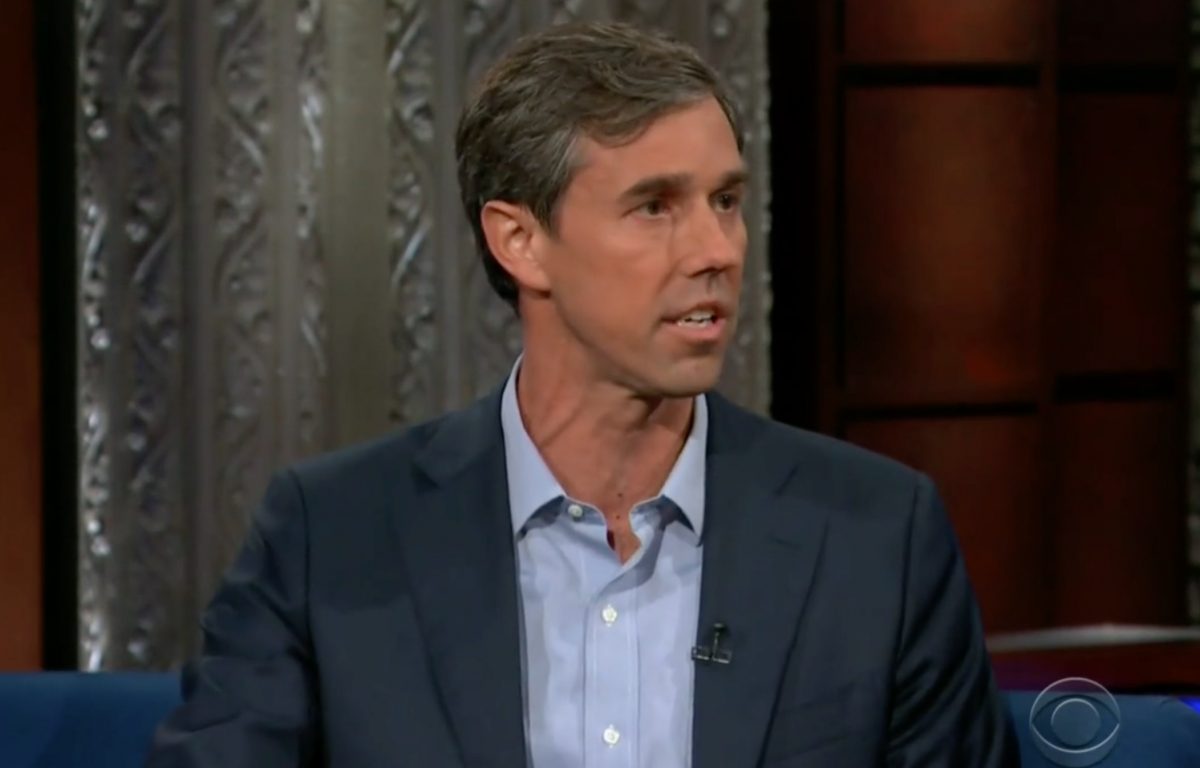 Texas' Beto O'Rourke has not officially announced his presidential bid. Yet, a new Vanity Fair cover sure makes it look like he plans on it.
The cover shows O'Rourke with the following quote: "I want to be in it…I'm just born to be in it."
In the featured profile of O'Rourke, another comment suggesting that his run may be all but certain is highlighted: "You can probably tell that I want to run. I do. I think I'd be good at it."
The profile also makes the case the O'Rourke didn't just come out of nowhere, but has been ramping up for his presidential bid his entire life.
It also stresses O'Rourke has carefully considered the impact on his family — a reason he previously has suggested may keep him out of the race.
O'Rourke recalled talking about family with Barack Obama.
"I raised it with him—'Some people who I really respect have asked me to think about running for president,' " O'Rourke recalled. "He asked about: What will this do to my family? Is this the right thing for the country? Do I see a path to win? Do I see something that I uniquely can provide, for what the country needs right now?"
As for the crowded 2020 field, O'Rourke knows that government already has enough white guys in power.
"Man, I'm just born to be in it." Beto O'Rourke seemed to come from nowhere to the brink of a presidential candidacy—but he's been on this journey for his whole life. O'Rourke spoke with Joe Hagan. Photographs by Annie Leibovitz. https://t.co/WhmQGZnbUg pic.twitter.com/a7DCoaZdtd

— VANITY FAIR (@VanityFair) March 13, 2019
However, if he wins, he vows to have a diverse administration.
"The government at all levels is overly represented by white men," he told Vanity Fair. "That's part of the problem, and I'm a white man. So if I were to run, I think it's just so important that those who would comprise my team looked like this country. If I were to run, if I were to win, that my administration looks like this country. It's the only way I know to meet that challenge.
O'Rourke is likely set to make an announcement on Thursday and according to reports, he is already recruiting Senate campaign volunteers to help get the message out.
New: @BetoORourke team is emailing volunteers from Senate campaign. "We need help sending some text messages tomorrow morning."

— Patrick Svitek (@PatrickSvitek) March 13, 2019
[image via Twitter/Vanity Fair]
Have a tip we should know? tips@mediaite.com