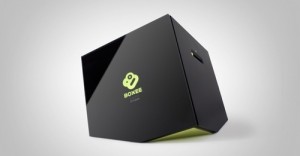 The following has been republished from the blog of Boxee Chief Product Officer Zach Klein.
Dear Mom and Dad,
I know you have hard time explaining what I do to our family friends (I should call more often). Here's my biennial update to make it a bit easier:
For the past 15 months I've been working on a project called Boxee. My colleagues and I make software in response to a few problems:
Cable TV bills are increasingly expensive; People pay for a lot of TV they never watch, making what they do watch disproportionately overpriced.
The content we can watch on our TVs doesn't include most of the things we actually want to watch. I, for example, watch just as much homemade video (stuff made by my friends and people I admire) as I watch Hollywood stuff — and the Hollywood stuff I do watch is usually through Netflix or Hulu.
In general, there's an overwhelming amount of content to choose from and it's paralyzing to decide what to watch.
Enter Boxee. It's software for your TV and it allows you to watch what you want to watch when you want to watch it — including many big budget shows and movies plus Vimeo, YouTube and hundreds of relatively smaller and independent sources — and when you don't know what to watch, we make it easy for you to see what your friends and family have recently loved.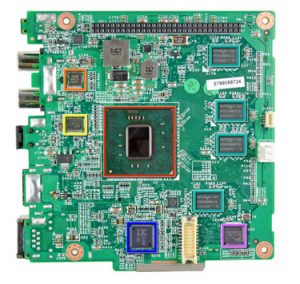 Basically, it's the interface that TV has been missing for a decade.
Since day one, our software has been available on the Internet for free. People could install it on a spare computer to hook up to their TV. This, however, requires some technical experience, so about a year ago we pursued partnerships with device manufacturers hoping that one day people will be able to buy TVs with Boxee already installed on them.
We were thrilled when this big company called D-Link (you guys own a D-Link Wi-Fi router) decided to build the first device powered by our software. This means that instead of having to 'build' your own Boxee, you can now buy a device specialized to use our software, and it also comes with the cable and remote you need to use it with your TV. It's called the Boxee Box and it costs $200 and doesn't require a monthly fee.
For all these months I've been working with a team to design the Box and its remote control, and everything in between to get it to the market.
Today, I'm proud to announce that the Boxee Box is available to buy in over 30 countries (Tell them it's even available on Amazon!). We had a big party last night in New York to celebrate. Wish you could have been here with us.
Anyway, hope this helps, expect your own Box to arrive in the mail soon.
Love,
Zach
CC: The Internet. Some folks are out there are scratching their heads, too.
Zach Klein, an accomplished entrepreneur and designer, is the Chief Product Officer at Boxee. Prior to Boxee, he was a founding partner and chief of product at Connected Ventures, the creators of CollegeHumor.com and Busted Tees. In 2006, he and his partners sold a major stake of Connected Ventures to Barry Diller's Interactive Corp (IAC). Zach is also the co-founder of Vimeo.com, a popular video-sharing community emphasizing authenticity and quality, and a founder partner of Founder Collective.
Photo of Zach via Founder Collective; top photo of Boxee box via ZachKlein.com; bottom photo of Boxee chip via Electronista.com.
Have a tip we should know? tips@mediaite.com