BREAKING: DOJ Charges Federal Contractor With Leaking Classified Materials to News Outlet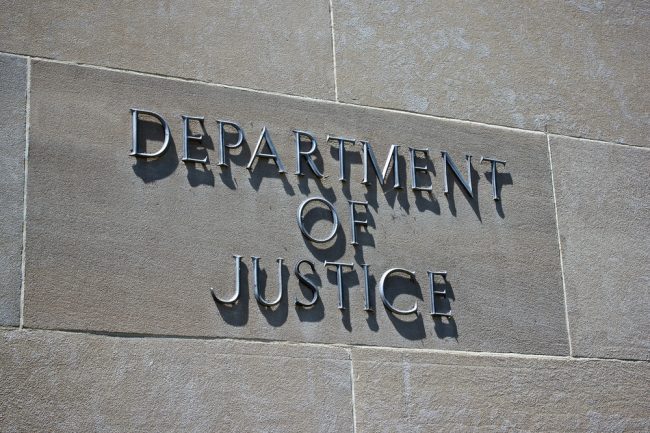 The Department of Justice charged a Federal contractor in Georgia on Monday with leaking classified materials to the press.
According to a DOJ release, 25-year-old Reality Leigh Winner is being charged with removing classified material from a government facility and mailing it to a news outlet.
Deputy Attorney General Rod Rosenstein commented on Winner's arrest.
"Exceptional law enforcement efforts allowed us quickly to identify and arrest the defendant," Rosenstein said. "Releasing classified material without authorization threatens our nation's security and undermines public faith in government. People who are trusted with classified information and pledge to protect it must be held accountable when they violate that obligation."
According to the DOJ, Winner began working as a contractor at Pluribus International Corporation on February 13. The DOJ release details the allegations as follows:
On or about May 9, Winner printed and improperly removed classified intelligence reporting, which contained classified national defense information from an intelligence community agency, and unlawfully retained it. Approximately a few days later, Winner unlawfully transmitted by mail the intelligence reporting to an online news outlet.
The DOJ release says that Winner "admitted intentionally identifying and printing the classified intelligence reporting at issue despite not having a "need to know," and with knowledge that the intelligence reporting was classified. Winner further admitted removing the classified intelligence reporting from her office space, retaining it, and mailing it from Augusta, Georgia, to the news outlet, which she knew was not authorized to receive or possess the documents."
NBC News is reporting that the document Winner is alleged to have leaked was published by The Intercept on Monday. It was a top-secret NSA report which found that Russia tried to hack into voting machines in the days leading up to the 2016 election.
JUST IN: FBI has arrested and charged the woman they say leaked a Top Secret document to The Intercept, federal official tells NBC News.

— NBC News (@NBCNews) June 5, 2017
A sworn affidavit from FBI Special Agent Justin Garrick only said that the document contained "defense information."
This story is currently breaking and will be updated as soon as more information becomes available.
[image via Shutterstock.com]
——
Follow Joe DePaolo (@joe_depaolo) on Twitter
Have a tip we should know? tips@mediaite.com
Joe DePaolo - Senior Editor