GOP Sen. Cindy Hyde-Smith Wins Runoff; Becomes First Elected to U.S. Senate in Mississippi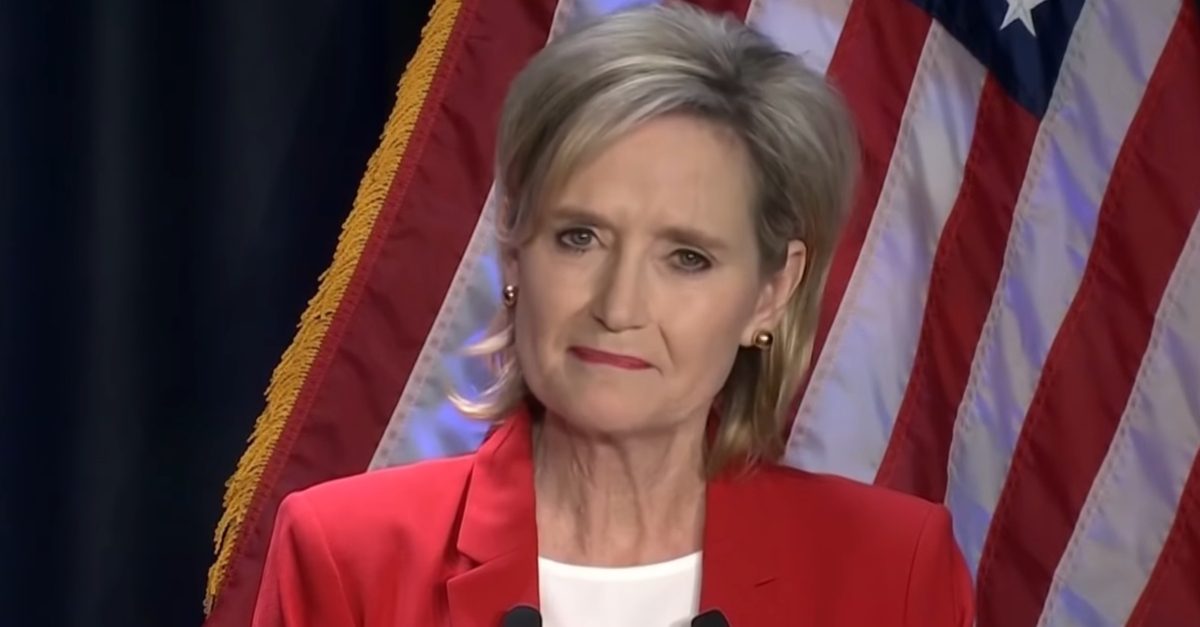 Republican Senator Cindy Hyde-Smith will keep her seat, as she defeated former Democratic Congressman Mike Espy in Mississippi's Senate runoff election tonight, which was triggered after the two candidates failed to earn the necessary 50 percent of votes to take the seat in the 2018 midterms earlier this month.
Hyde-Smith's election is historic as no woman has ever served U.S. Senate for the state of Mississippi.
The election, which is for the two years left on retired GOP Senator Thad Cochran's term after he stepped down earlier this year, took place as Hyde-Smith faced criticism for excitedly talking about attending a public hanging — a particularly notable image, given Mississippi's history of lynchings.
"If he invited me to a public hanging, I'd be on the front row," Hyde-Smith said in a clip that has gone viral on social media.
The context for her comments aren't entirely clear, but in a statement, she claimed it was a regrettable, but innocent, mistake: "In a comment on Nov. 2, I referred to accepting an invitation to a speaking engagement. In referencing the one who invited me, I used an exaggerated expression of regard, and any attempt to turn this into a negative connotation is ridiculous."
Epsy, who is African-American, condemned his opponent's comments as being divisive, saying in a statement, "We need leaders, not dividers, and her words show that she lacks the understanding and judgment to represent the people of our state."
Despite the scandal weighing Hyde-Smith down, she still kept the seat, according to election results called by NBC News.
President Donald Trump has exerted plenty of energy into the race, repeatedly tweeting his support for Hyde-Smith and hosting multiple rallies for her.
"Don't take any chances. You have to vote," Trump recently said at a Mississippi campaign rally. "We cannot allow Nancy Pelosi and Chuck Schumer to erode [GOP control of the Senate] by winning the great state of Mississippi."
"Only with a strong Senate GOP majority can we defend your tax cuts, defend your Second Amendment, protect your Medicare and Social Security, and confirm judges who will interpret the Constitution exactly as written."
On Twitter this morning, the president asked Mississippians to "GO OUT AND VOTE," since Republicans "need Cindy Hyde-Smith in Washington."
[image via screengrab]
Have a tip we should know? tips@mediaite.com