Breitbart Reporter Confronts ADL Head for Saying They're 'Premier Website of the Alt Right'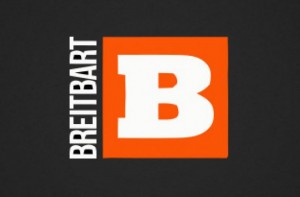 Thanks to Donald Trump's choice of Steve Bannon as White House chief strategist, there has been a lot of political discussion about Breitbart's place in the online media sphere and its audience.
Bannon himself has referred to Breitbart as a "platform for the alt-right," and a Breitbart report on the alt-right itself did explore some of its, well, more disturbing elements.
Bannon's appointment led to Jonathan Greenblatt, the president of the Anti-Defamation League, saying this in a statement a few days ago:
"It is a sad day when a man who presided over the premier website of the Alt Right, a loose-knit group of white nationalists and unabashed anti-Semites and racists – is slated to be a senior staff member in the 'people's house.' We call on President-elect Trump to appoint and nominate Americans committed to the well-being of all our country's people and who exemplify the values of pluralism and tolerance that makes our country great."
Breitbart reporter Adelle Nazarian received credentials to the ADL's summit on anti-Semitism today (after initially being denied), and she confronted Greenblatt about the specific line calling Breitbart "the premier website of the Alt Right."
According to Breitbart's transcript of the conversation, Greenblatt stood by his remarks in a contentious exchange:
GREENBLATT: OK, so let's just read it. He was happy to — had become "the platform for the alt-right." So, just to make sure I'm clarifying. I just want to know. You probably know him a lot better than I do because you work for Breitbart.

NAZARIAN: I do.

GREENBLATT: Just like I know what we said better. Maybe.

NAZARIAN: I do. I know him very well. He's not [an] antisemite. That's for sure.
Nazarian asked him to correct his statement about Breitbart, but Greenblatt asked, "So am I wrong about what the alt-right is, do you think? Is the alt-right not about white nationalism? Now, I'm just going to ask because I want to make sure I get this right with you."
She responded that she just wants him to correct that one specific line, and it led to this linguistic back and forth:
GREENBLATT: I guess what I would just do, is just go back to Steve Bannon's words, where he said that "Breitbart had become the platform for the alt-right." So this says "premier website." This says, "the platform." So, I guess we can dispute whether "premier" website means the same thing or something different than "the platform." I think it essentially means the same thing.

NAZARIAN: May I look up the definition of premier?

GREENBLATT: Sure. It probably means leading, I would think, or number one, or something.

NAZARIAN: It says here … [crosstalk]

GREENBLATT: But I get it. Premier means, like, "leading." So, he said it was "the platform." We said he made it "the premier website." So, respectfully, if you'd like, I could say — where is that quote? Just read back what Steve Bannon said. So, in his own words, "it's a sad day when a man who presided over the premier" — I'm sorry — "the platform." I mean, if you want me to say it that way, I can. But all I'm going to do is quote from him. Not from myself.
Breitbart today has also highlighted a statement from another ADL statement on Bannon in which they say, "We are not aware of any anti-Semitic statements from Bannon."
[image via screengrab/Breitbart]
— —
Follow Josh Feldman on Twitter: @feldmaniac
Have a tip we should know? tips@mediaite.com
Josh Feldman - Senior Editor