Brett Kavanaugh's Mother Presided Over Foreclosure Case Involving Accuser's Parents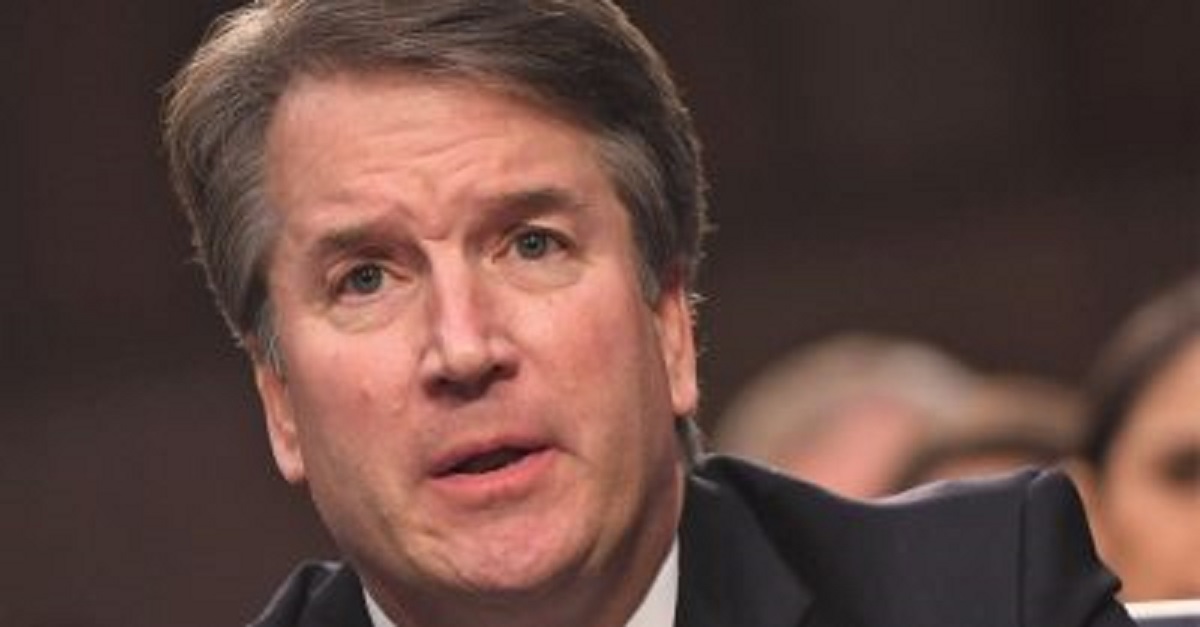 The woman behind the letter accusing Judge Brett Kavanaugh of sexual assault, Christine Blasey Ford, has naturally been herself the subject of much news since her name was made public on Sunday. Among reports coming out, Fox News Channel's Laura Ingraham tweeted a story a short time ago that says Ford's parents were defendants in a case that was presided over by Brett Kavanaugh's mother, of whom he has spoken at length during confirmation hearings.
Accuser Christine Ford's PARENTS Were Defendants in a 1996 Foreclosure Case, Presided Over by Kavanaugh's Mother https://t.co/P2DcJ8nvmK

— Laura Ingraham (@IngrahamAngle) September 17, 2018
Judge Martha G. Kavanaugh was the judge for a foreclosure case in 1996 in Maryland, according to the site, which contains mostly embedded tweets from a single Twitter user but also two screenshots from Maryland's case search site.
Those shots outline a case involving Ralph and Paula Blasey, Christine Ford's parents, that was presided over by Judge Kavanaugh.
Ingraham tweeted the story on Monday without follow-up. The suggestion of promotion this story, of course, is that recent allegations of sexual misconduct may be some sort of revenge play by Dr. Ford. There is no evidence yet that the past foreclosure decision had any impact on allegations, but we can be certain to hear more about it in the coming days.
UPDATE –– 1:44 pm ET: CNN's John King briefly covered the news on Inside Politics today, reporting that the case "was dismissed before the judge had to rule on it" and that the property "is still in the family's name":
Have a tip we should know? tips@mediaite.com
Caleb Howe - Contributing Editor