British Committee Chairman Says 'No Plans' To Bring Piers Morgan To U.K. To Answer Hacking Questions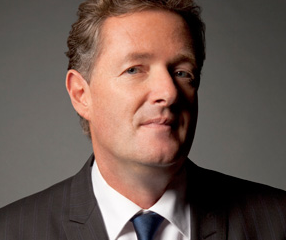 After a Conservative British MP suggested CNN's Piers Morgan should be called to testify in response to Wednesday's allegations by Heather Mills that a journalist working for the Daily Mirror (at the time edited by Morgan) admitted to hacking her phone, Culture Select Committee chairman John Whittingdale has told the BBC his committee has no plans to call Morgan. Whittingdale said MPs were instead focused on whether the committee was misled by previous witnesses from News International.
Morgan, through a statement, flatly denied any involvement in hacking–and questioned Mills' claims.
The call for Morgan to testify came from Tory MP Therese Coffey, a member of the culture, media and sport select committee, which is also investigating hacking:
She says she felt Ms. Mills' allegations were "very strong" and she "didn't see any point in [Mr Morgan] necessarily just staying in the US and issuing statements".

She said Mr Morgan needed to explain an article in 2006 in which he admitted having listened to a recorded message.

"I just hope that the police take the evidence and go with it and if Mr Morgan wants to come back to the UK and help them with their inquiries, and I don't mean being arrested in any way, I'm sure he can add more light," she said.
Morgan's statement, issued Wednesday through his CNN spokesperson, calls Mills' claims "unsubstantiated."
"Heather Mills has made unsubstantiated claims about a conversation she may or may not have had with a senior executive from a Trinity Mirror newspaper in 2001.

"I have no knowledge of any conversation any executive from other newspapers at Trinity Mirror may or may not have had with Heather Mills.

"To reiterate, I have never hacked a phone, told anyone to hack a phone, nor to my knowledge published any story obtained from the hacking of a phone."
Have a tip we should know? [email protected]