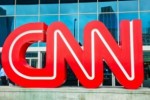 CNN is an American cable news network, founded in 1980 owned by WarnerMedia. CNN was the first network to provide 24-hour news coverage. It was also the first channel in the U.S. to cover only news.
CNN Q&A
Who is the current CEO of CNN?
As of 2013, the CEO of CNN is Jeffrey Adam Zucker.