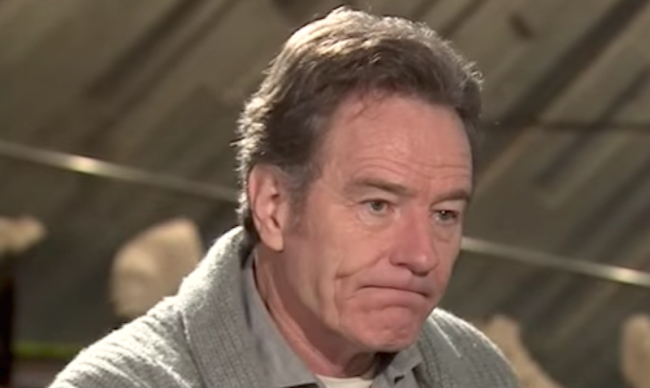 Actor Bryan Cranston has weighed in on the allegations of sexual harassment and assault levied against Harvey Weinstein and Kevin Spacey, suggesting that they could both redeem themselves in time.
Cranston, star of Breaking Bad, spoke to the BBC and was asked if there was a "way back for the Weinsteins and Spaceys of the world."
He seemed to indicate that redemption is possible, though it would take a lot of soul searching.
"It would take time, it would take a society to forgive them, and it would take tremendous contrition on their part, and a knowingness that they have a deeply-rooted psychological, emotional problem, and it takes years to mend that." he said.
"If they were to show us that they put the work in, and are truly sorry, and making amends, and not defending their actions, but asking for forgiveness, then maybe down the road there is room for that, maybe so."
The actor urged Americans to at least allow for the possibility that someone like Weinstein could learn and grow.
"It would be up to us to determine, case by case, whether or not this person deserves a second chance, and I think in the face of that we should let that open," he continued. "We shouldn't close it off and say, 'To hell with him, rot and go away from us for the rest of your life.' Let's not do that. Let's be bigger than that."
Cranston made headlines last month when he noted that he was rooting for President Donald Trump to succeed, despite their political differences.
"If he fails, the country is in jeopardy," he said. "It would be egotistical for anyone to say, 'I hope he fails.' To that person I would say, fuck you. Why would you want that? So you can be right?"
[image via screengrab]
—
Follow Lawrence Bonk (@sidescrollers) on Twitter
Have a tip we should know? tips@mediaite.com