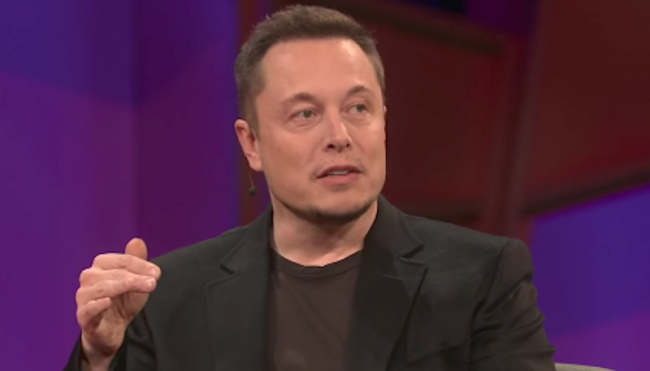 Elon Musk, proponent of all things futuristic, is garnering something of a reputation for enabling hostility at his car company, Tesla.
Inverse just uncovered the details of a class-action lawsuit, the third this year, that accuses Musk's company of subjecting employees to racial discrimination and harassment.
The suit, filed by former production floor laborer Marcus Vaughn on behalf of several black employees, claims that one of Tesla's factories practices "pre-civil rights era race discrimination."
Per Bloomberg, the lawsuit also claims it's a "hotbed for racist behavior."
Documents obtained from the Alameda County Clerk of the Superior Court paint a damning picture for Musk and his electric car company, claiming that Vaughn and others were routinely called the n-word by fellow employees. The lawsuit also alleges that they were sent racist and violent videos.
Vaughn is alleged to have sent a memo to Musk and members of the human resources department, claiming that a colleague, Tim Cotton, was subject to even worse abuse.
"Since that day there has been so much back lash, from him getting hit in the back of the head with the chair, to him getting called bipolar, sensitive, people say n—-a around him just to get a reaction out of him," he wrote.
The suit alleges that the company did not even launch an investigation, with Musk, instead, sending a company-wide memo that seemed to suggest that disgruntled employees needed to simply suck it up.
"Part of not being a huge jerk is considering how someone might feel who is part of a historically less represented group," he allegedly wrote. "Sometimes these things happen unintentionally, in which case you should apologize. In fairness, if someone is a jerk to you, but sincerely apologizes, it is important to be thick-skinned and accept the apology."
In October, a former employee named Jorge Ferro filed a wrongful termination suit, alleging that not only did he suffer racial discrimination, but also taunts for being gay, including threats of violence. Ferro has said that he was fired after one of his employees noticed a scar on his arm from a decades-old injury, with an HR official saying he was "handicapped" and stating nothing could be done to accommodate him.
In February, an ex-employee named AJ Vandermeyden filed a discrimination lawsuit against the company, stating she had been the victim of repeated instances of sexual harassment and that she was paid less than her male counterparts. Vandermeyden has alleged that she was fired after making her lawsuit public.
"They just want to absolutely crush anyone who speaks up," she said.
All three lawsuits are ongoing.
[featured image via Nadezda Murmakova / Shutterstock.com]
—
Follow Lawrence Bonk (@sidescrollers) on Twitter
Have a tip we should know? tips@mediaite.com