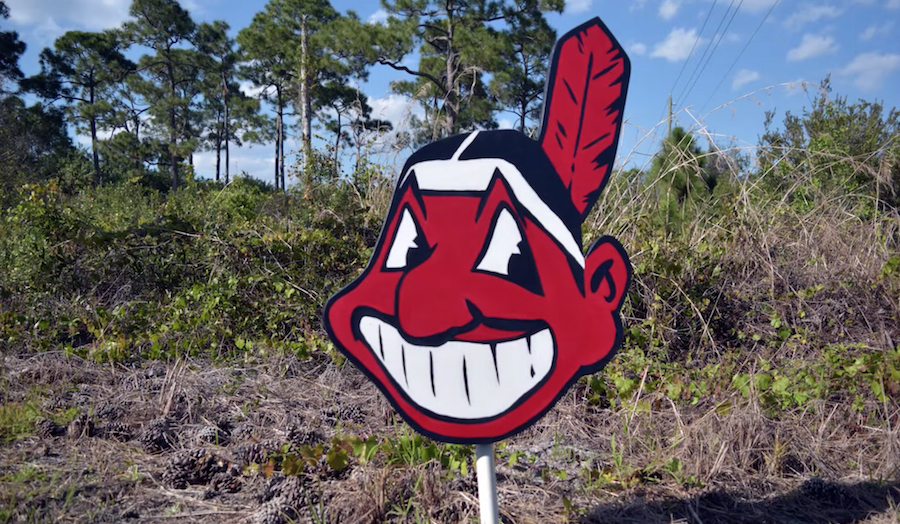 Finally giving in to pressure from the commissioner of baseball, Rob Manfred, the Cleveland Indians will be phasing out the Chief Wahoo logo, which has been with the team since 1948.
The beet red, smiling caricature of a Native American has long been a thorn in the side of those who consider it offensive and racist, with Major League Baseball finding it was no longer appropriate for a team to wear uniforms including Chief Wahoo.
Manfred said in a statement that the Indians top brass "ultimately agreed with my position that the logo is no longer appropriate for on-field use in Major League Baseball."
Beginning in 2019, the logo will not be seen at all on the team's uniforms, or even on banners and signs in Progressive Field, where the Indians play home games.
"We have consistently maintained that we are cognizant and sensitive to both sides of the discussion," the team's chairman and chief executive, Paul Dolan, wrote in a statement. "While we recognize many of our fans have a longstanding attachment to Chief Wahoo, I'm ultimately in agreement with Commissioner Manfred's desire to remove the logo from our uniforms in 2019."
This is not the end, however, for Chief Wahoo. Hardcore fans will still be able to purchase Wahoo-related merchandise throughout Ohio, including the souvenir shop at Progressive Field, though related merch will be removed from the official M.L.B. website.
Despite the forthcoming removal of Chief Wahoo, there has been no discussion over a name-change for the Cleveland Indians.
[image via screenshot]
—
Follow Lawrence Bonk (@sidescrollers) on Twitter
Have a tip we should know? tips@mediaite.com