Democratic State Lawmaker Proposes to Name a Utah Highway: The 'Stormy Daniels Rampway'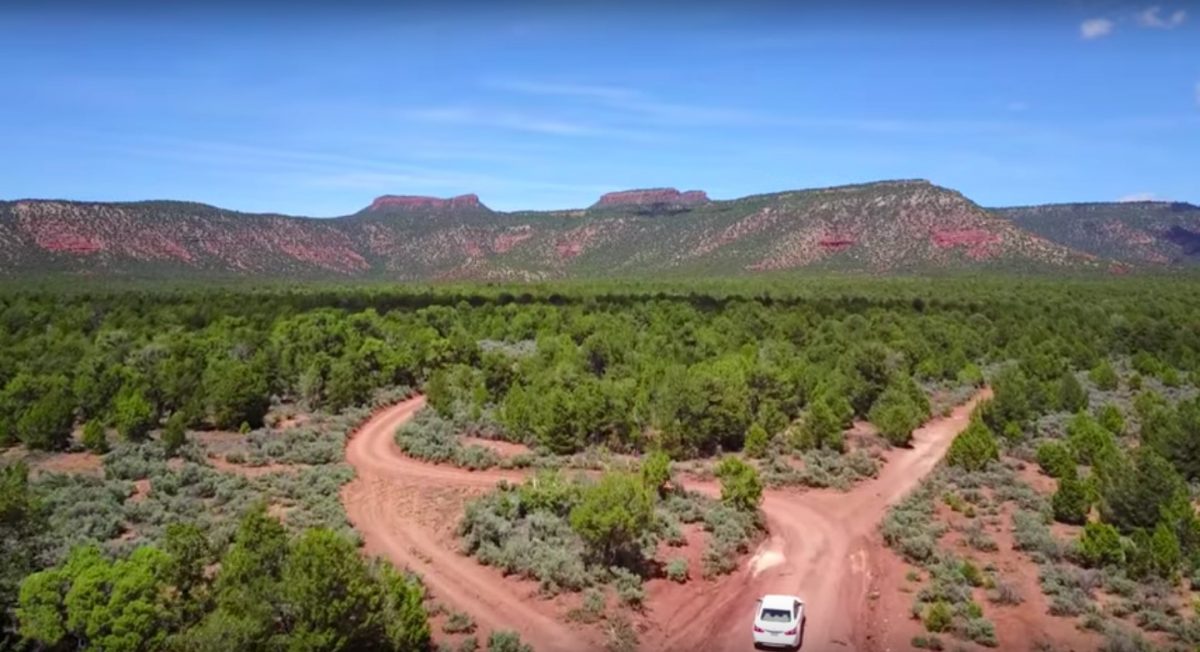 HB 481, "Donald J. Trump Utah National Parks Highway Designation" passed House Committee 9 to 2. If it gets to the Senate, I will present an amendment that the frontage road be designated as the Stormy Daniels rampway. #utpol pic.twitter.com/GvuVv0me98

— Jim Dabakis (@JimDabakis) March 5, 2018
Some GOP lawmakers in Utah are falling at President Donald Trump's feet for his decision to shrink a couple of national landmarks.
They're so pleased, in fact, that they'd like to name 631 miles of highway after him: the "Donald J. Trump Utah National Parks Highway."
"I think he's done a tremendous amount, and I think with seven more years we can turn this country around," GOP Rep. Mike Noel said (via the Washington Post) during the hearing for his bill, which passed out of the House Natural Resources, Agriculture and Environment Standing Committee yesterday. "I think it's a small price to pay to name a highway after him when he does in fact protect public lands."
Protecting public lands, in Noel's estimation,  means shrinking the Grand Staircase-Escalante and Bears Ears national monuments – two stunning natural landmarks – to mine them for oil, gas and coal. Multiple activist groups have protested the move, but to no avail.
But here come the Democrats: Utah state Sen. Jim Dabakis said that if the House passes the bill, he will propose an amendment in the Senate to rename a road that runs along what would be the Trump highway the "Stormy Daniels rampway." Cue major shade.
Additionally, Democrats calculated the approximate cost to Trumpify the highway, and it comes out to around $124,000 taxpayer dollars.
It's really just a raspberry, as the Utah Senate is over 80% Republican. But what a fine raspberry it is.
[image via screengrab]
Have a tip we should know? tips@mediaite.com