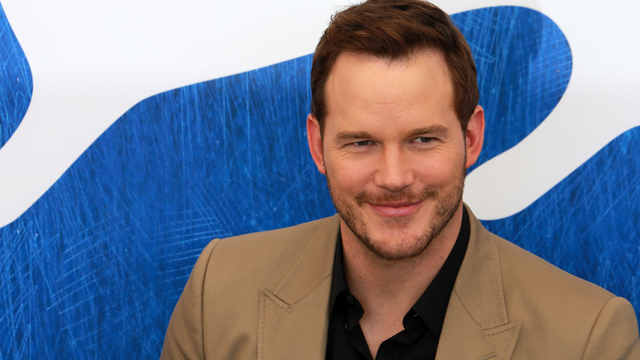 Next time you see Chris Pratt, you should be prepared to settle for a handshake or a wave in lieu of a photo. And you shouldn't even bother asking for one. The actor appears on the cover of the May issue of Cigar Aficionado, and while the interview isn't out yet, lots of outlets are focused on one thing: the fact that he won't take selfies with fans, and why.
According to People, he tells the mag, "I've always been a pretty deferential, go-with-the-flow guy. But now I have to be economical with my time." He added, "If I go out and want to do normal things, I have to be comfortable disappointing people. So I just don't take pictures with people. Because that's not about enjoying the moment; it's about stealing the moment to brag about later."
He said that when someone asks for a picture, he typically offers a handshake instead, but people end up taking photos of him already.
Pratt isn't the only one who's adopted this policy. Emma Watson also recently said that she doesn't take photos with fans. She explained to Vanity Fair, "If someone takes a photograph of me and posts it, within two seconds they've created a marker of exactly where I am within 10 meters. They can see what I'm wearing and who I'm with. I just can't give that tracking data."
You might have better luck doing it the old-fashioned way and just asking for an autograph?
[image via Matteo Chinellato / Shutterstock.com]
Have a tip we should know? tips@mediaite.com