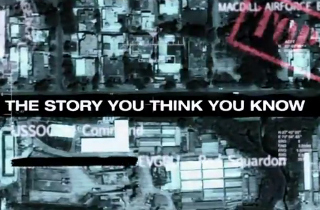 The first trailer for the controversial new action movie Zero Dark Thirty has finally hit the web.
Before Osama bin Laden was killed by SEAL Team 6 in the wee hours of May 2, 2011, Oscar-winning director Kathryn Bigelow (The Hurt Locker) was working on a movie about the manhunt for the terrorist leader. After bin Laden's killing, however, Bigelow had to rework several things in order to fit the actual events.
Controversy erupted when it was revealed that Bigelow and her crew received assistance from and unprecedented access to important CIA material, which raised the hackles of many politicians. When it was also revealed that the Obama administration had a hand in providing the access to Bigelow and her team, the National Security Council vehemently denied any wrongdoing.
The movie is also controversial because of allegations that the movie's depiction of a successful mission by President Barack Obama, set to release in the October of election season, could act as propaganda and influence the presidential election. As such, the studio pushed back the film's release to December.
If that seems like enough political controversy for one film, it also faced backlash upon its filming in India when local Hindus were upset that at the set being made to appear Pakistani.
After all that controversy, the film's teaser trailer has finally been released. And it looks like a pretty uncontroversial adrenaline-packed action-thriller.
The new release date is December 19th, and the movie stars Chris Pratt of Parks and Recreation fame and Jessica Chastain of pretty-much-every-2011-film fame.
Watch the trailer below:
— —
>> Follow Andrew Kirell (@AndrewKirell) on Twitter
Have a tip we should know? tips@mediaite.com