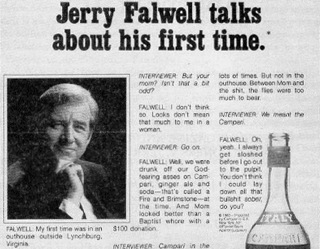 "It is a fair summary of history to say that the safeguards of liberty have frequently been forged in controversies involving not very nice people," Justice Frankfurter once wrote about a man caught forging postage stamps. No sentence captures the loathsome and invaluable history of Larry Flynt and Hustler magazine, a new chapter of which was written today with the deplorable use of commentator S.E. Cupp's likeness in a fake lewd portrait. It doesn't justify it, and it likely won't do anything to make Cupp feel better, but Hustler has a extensive history of giving the Supreme Court a headache on what counts as First Amendment-protected free speech and what crosses the line into illegal speech.
RELATED: Explicit Image Of S.E. Cupp (It's A Fake) In Hustler Magazine Sparks Outrage
Below are five of the most outrageous and offensive things Hustler and Flynt have been sued for, and their outcome in court.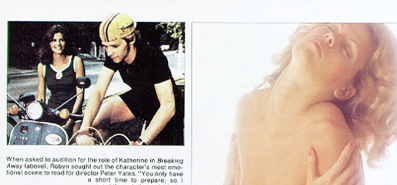 5. Douglass v. Hustler (1985)
Robyn Douglass, a model, found a photo of herself in Hustler magazine without her permission (very NSFW images here). She sued on invasion of privacy charges and false light (Huslter had suggested she was a lesbian) and initially won, only to have the court overturn the order and remand for a new trial which never came.
4. Herceg v. Hustler (1987)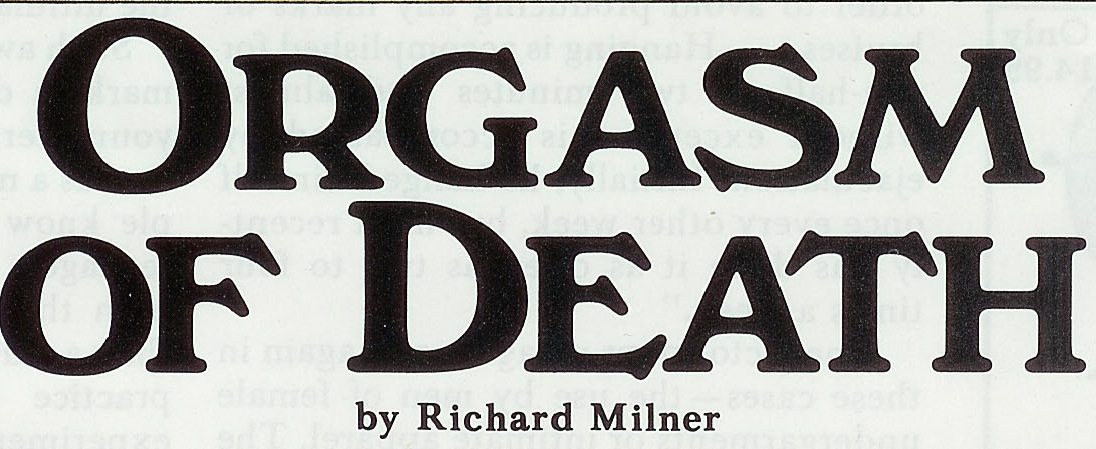 In 1987, Hustler published an article titled "Orgasm of Death," about autoerotic asphyxiation and the dangers its practitioners risked in exchange for a pleasurable high. A 14-year-old boy read the article and tried the practice, despite the articles many warnings to not try this at home and that, while it existed, it was not a practice the magazine endorsed. The boy's parents found him dead, hanging from a belt, and sued the magazine. Hustler won on First Amendment grounds, as the Court found the article to have intrinsic journalistic value and sufficient warning as to not be endorsing a dangerous practice.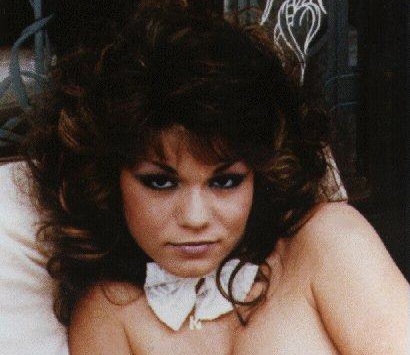 3. Toffolini v. LFP Publishing (2009)
Shortly after wrestler Chris Benoit went on a tragic killing rampage that took the life of his wife and ultimately, his own, Hustler acquired photos of Nancy Benoit in various states of undress that her mother asserted Benoit had demanded be destroyed as soon as they were taken. They were not, and ended up in the magazine. Hustler lost at trial and won the appeal in this case, the court noting in the later case that the photos were subject to protection on account of their newsworthiness.
2. Braun v. Flynt (1984)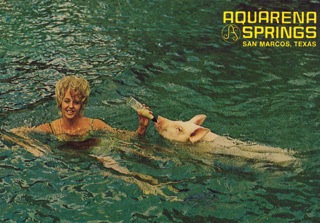 In 1984, a woman who worked in an amusement park showing off the skills of "Ralph the Diving Pig" found herself, horrifyingly, alongside the pig in a pool on the pages of Chic magazine– a Flynt fetish production under the Hustler umbrella. She did not consent to being used in a sex magazine, nor was there anything sexual in the nature of the Diving Pig spectacle– the owners of the copyright of her photo were told the magazine was a "fashion" one with no lurid overtones. She won the lawsuit, ultimately receiving something approximating $30,000 in damages.
1. Hustler v. Falwell (1988)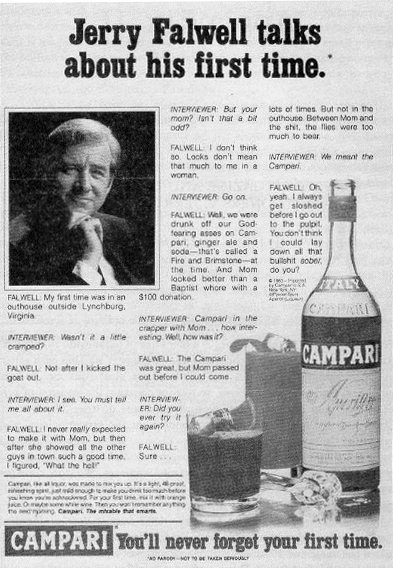 In the late 1980s, the liqueur Campari began a series of ads entitled "My First Time," a double entendre on losing one's virginity explicitly referring to the first time the celebrity in the ad drank Campari. Hustler printed a parody of the ad starring Rev. Jerry Falwell in which he described his "first time"– with his mother, in an outhouse (you can read the ad, NSFW language, here). Falwell sued and lost, with the Supreme Court declaring that public figures are fair game for parody as long as the parody, as in this case, is clearly labeled. It was an unprecedented ruling, one we can thank for legalizing programming like The Daily Show and Real Time with Bill Maher, outrageous and despicable as the original Campari parody may be.

Have a tip we should know? tips@mediaite.com