Florida Candidate: 'Hillary Is Under No Illusions That You Want to Have Sex With Her'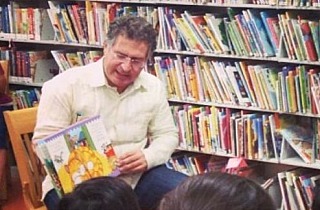 A Florida candidate for Congress was secretly caught making a really weird comment about how Hillary Clinton isn't trying to win over voters by being a sexy seductress.
Joe Garcia is a Democrat trying to regain his old seat, and he was covertly recorded as he was telling supporters in Key West about how important it is to vote for Clinton. The video from the political "tracker" was picked up by Miami Herald, and it shows Garcia saying something quite bizarre after comparing Clinton to Lyndon Johnson.
"Lyndon Johnson wasn't a particularly charming man, wasn't a particularly nice man: He would ask you nice, and then when you didn't do it, he made you do it," Garcia said. "And Hillary is under no illusions that you want to have sex with her, or that she's going to seduce you, or out-think you."
"I don't want to be offensive to women," Garcia said after getting an unclear response. "What I'm talking about is exactly that: It's getting it done."
When asked to explain his statement, Garcia sent an apologetic statement to the Herald.
"I apologize for my poorly worded comment about Secretary Clinton," Garcia said. "My comments speak to Secretary Clinton's focus on getting things done, and not on the gender stereotypes and biases women in public life are frequently subjected to."
National Republican Congressional Committee spokeswoman Katie Martin pounced on the remarks, calling Garcia "sexist" and saying it was "disgusting" of him to talk up Clinton in such a way.
Watch above, via Miami Herald.
[Image via Garcia.House.Gov]
— —
>> Follow Ken Meyer (@KenMeyer91) on Twitter
Have a tip we should know? tips@mediaite.com