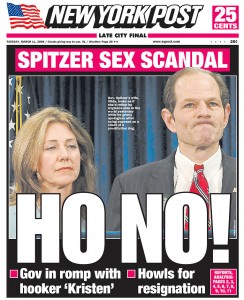 The goal of the New York Post is to "destroy Barack Obama," according to Sandra Guzman, a former editor who is suing the paper for "discriminatory treatment, harassment and unlawful retaliation" after she was fired, in her estimation, for speaking out against a racist political cartoon. But the sinister political goals of the Post's D.C. editor, as alleged by Guzman, are only the beginning.
In the 36-page lawsuit, the former associate editor at the paper brings claims of not only political bias, but racial insensitivity, prejudiced hiring practices, rampant sexism and corruption. She was routinely mocked in a racist manner due to her Hispanic heritage, she alleges, and the suit notes that the last five employees fired by the paper's publisher have been people of color.
"[W]ithin the four walls of the Post exists a hostile work environment where female employees and employees of color have been subjected to pervasive and systemic discrimination and/or unlawful harassment based on their gender, race, color and/or national origin," the lawsuit reads. "The Post, and its parent corporation, News Corporation," the suit continues, "maintain, condone, tolerate, directly participate in and contribute to a hostile work environment."
Singled out is the Post editor-in-chief Col Allan, who Guzman describes as a sexually aggressive and crude alpha-male, known for propositioning employees and even allegedly showing women pictures of a naked man on his cellphone. To hear Guzman tell it, he's a regular Sean Salisbury. Not to mention the Post's bread and butter! From Isiah Thomas to Steve Philips, the Post has not traditionally been kind to the sexual harassment ilk. Imagine tomorrow's Post headlines should a rival paper be charged in this way!
Guzman alleges that, as the only female editor of color at the paper, she often complained to her supervisors, human resources and management, but her standing as a respected Latina journalist was always outweighed by the hostile work environment.
Crass party anecdotes and in-office misogyny pepper the court documents with an unsettling amount of detail. The Post has yet to comment publicly on the allegations, but to call the suit initially damning seems apt, as the paper has never appeared as a particularly sensitive or nurturing enterprise. Still, as its business struggles continue, a New York Knicks-style lawsuit couldn't have come at a worse time. Not that there's ever a good time for naked cellphone pictures or West Side Story-referencing racism.
The Daily News must be salivating.
The full text of the lawsuit is below: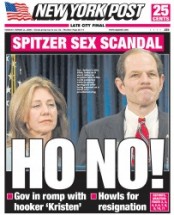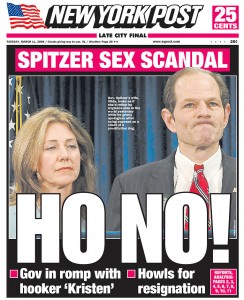 Have a tip we should know? tips@mediaite.com