Former Supreme Court Justice John Paul Stevens: Repeal The Second Amendment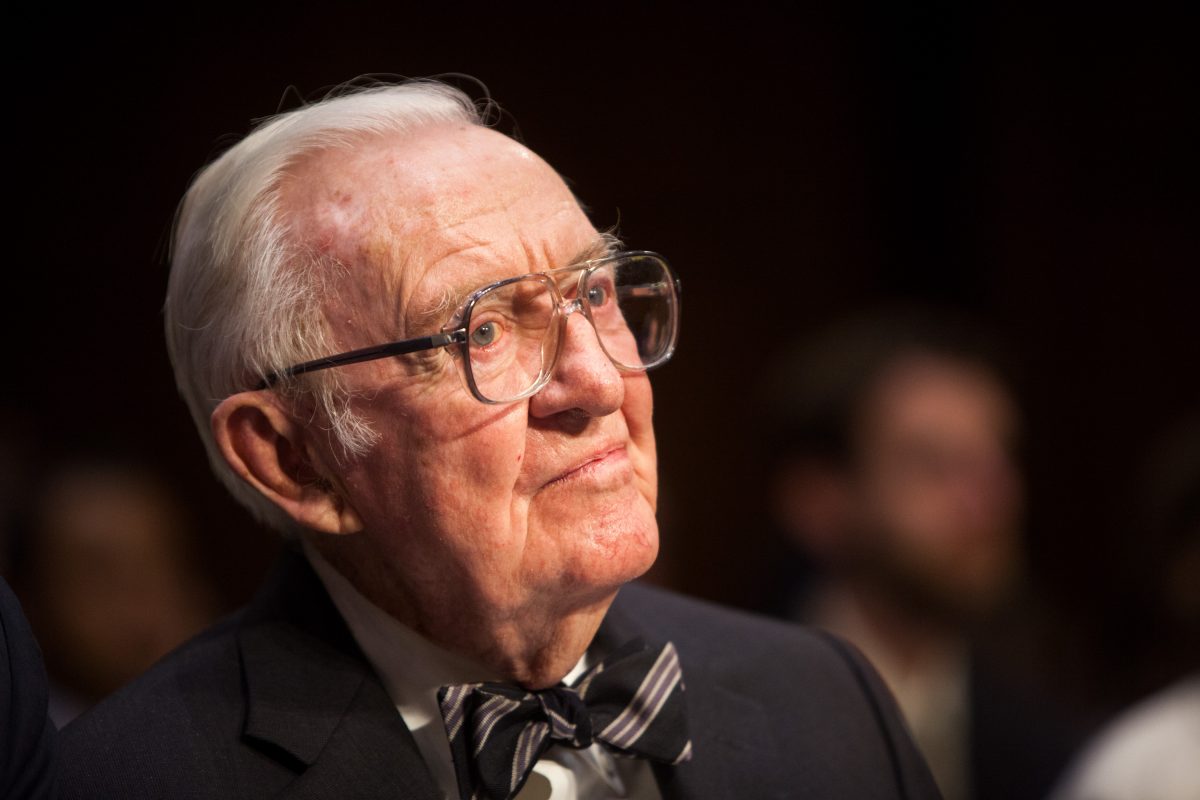 Following this past weekend's massive March For Our Lives calling for stricter gun control, former Supreme Court justice John Paul Stevens wrote an op-ed for the New York Times in which he gave a piece of advice to those demonstrating for stronger gun laws.
That advice? That protesters "should demand a repeal of the Second Amendment."
Stating that the demonstrations show that there is "broad public support for legislation to minimize the risk" of mass shootings, Stevens noted that lawmakers are seeing signs that they can pass laws to increase the minimum age to buy a gun and establish more comprehensive background checks. He then called upon activists to push for a Second Amendment repeal.
The former justice, who retired from the Supreme Court in 2010, went on to highlight how the legal interpretation of Second Amendment has shifted over the years. He notes that for the first 200 years after it was adopted, the Second Amendment "was uniformly understood as not placing any limit on either federal or state authority to enact gun control legislation."
In Stevens' opinion, everything changed when the Supreme Court overturned the "long settled understanding of the Second Amendment's limited reach" when it ruled in District of Columbia v. Heller that there was an individual right to bear arms. The retired associate justice added that the Heller ruling "provided the NRA with a propaganda weapon of immense power."
He concluded that instituting a constitutional amendment to repeal the Second Amendment "would be simple" and would weaken the NRA's ability to block legislation and hinder gun control debate.
This isn't the first time we've seen the NYT op-ed pages used to call for the repeal of the Second Amendment. Times conservative columnist Bret Stephens wrote last October that we should get rid of the amendment in the wake of the Las Vegas massacre.
[image via Getty Images]
—
Follow Justin Baragona on Twitter: @justinbaragona
Have a tip we should know? tips@mediaite.com