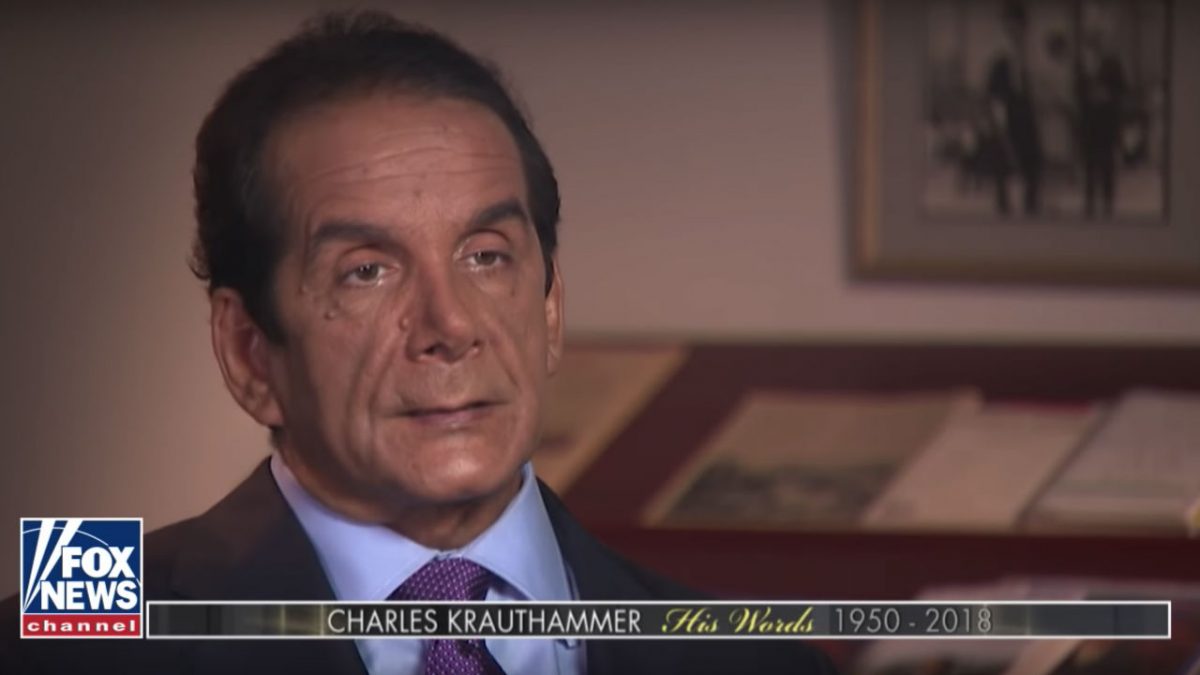 Fox News, in conjunction with the National Merit Scholarship Corporation, has announced the establishment of a memorial scholarship in honor of the late Charles Krauthammer, a Pulitzer Prize-winning journalist and Fox News contributor who died in June.
"Charles was a beloved member of the Fox News family, but more importantly, he was an incredible mentor and role model for millions of Americans across the country," Fox News CEO Suzanne Scott said. "We are proud to honor Charles, his legacy, impact and countless contributions with a new scholarship program enabling the next generation of thought leaders the opportunity and education they need to reach their dreams."
The Dr. Charles Krauthammer Memorial Scholarship will be awarded to children of Fox News and Fox Business Network employees starting in 2020. High school juniors who are planning on attending college in 2020 and meet requirements set forth by the National Merit Scholarship Corporation will be eligible.
Recipients of the scholarship will receive "$2,000 per college year for a maximum of four years."
[image via screengrab]
Have a tip we should know? tips@mediaite.com