In The Era of Trump, Pundits on Both Sides Should Aspire to the Greatness of Charles Krauthammer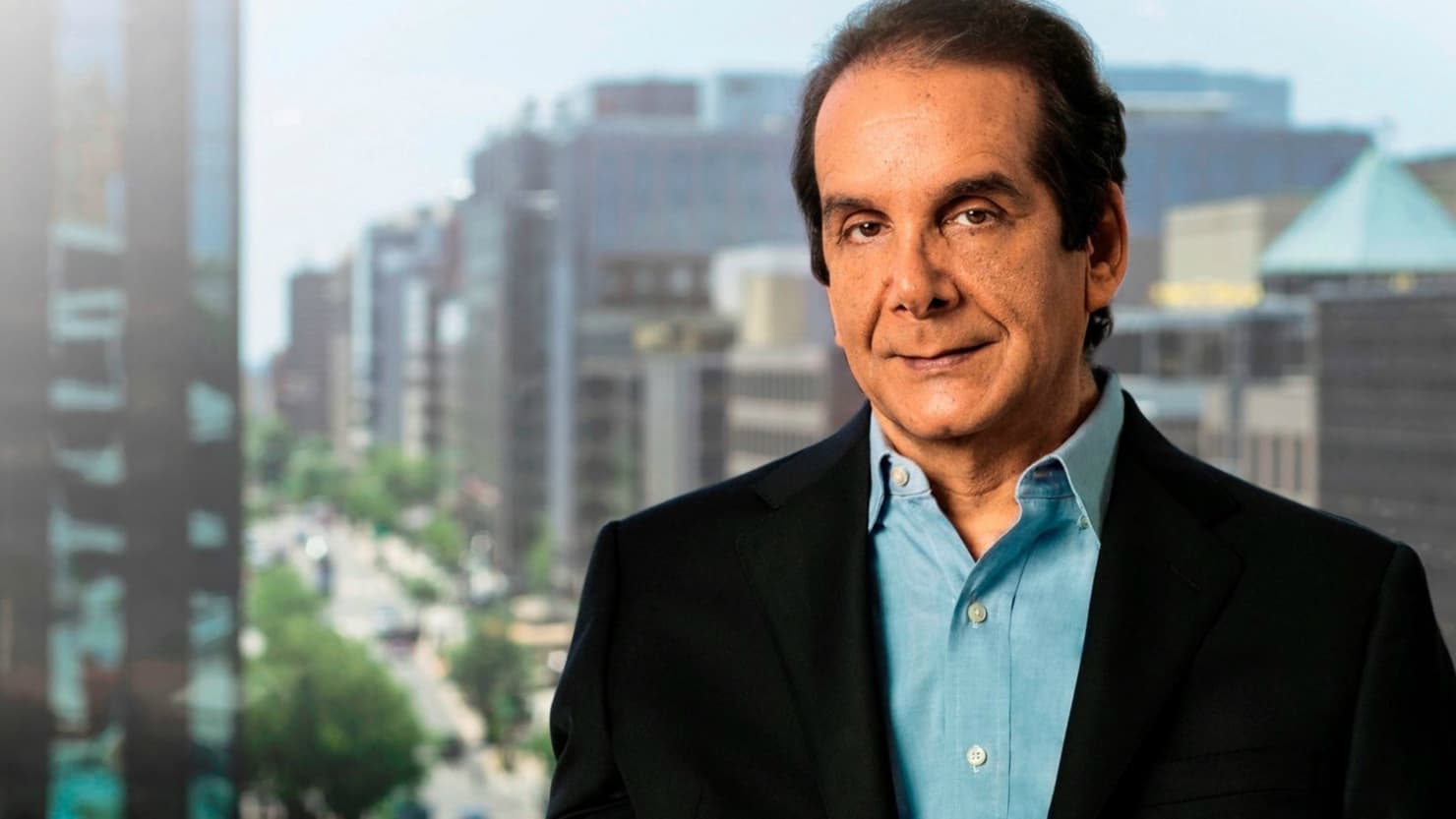 Folks in political media were devastated to read the letter penned by conservative commentator Charles Krauthammer, revealing he only has a few weeks to live due to aggressive cancer.
Krauthammer had lived an incredible life filled with drastic career changes, physical tribulations, and idealogical evolutions. His intelligence, integrity, and humility have always been inspirational. But it was his political commentary that gave everyone insight into his brilliant mind. And while his work spans decades, it was his short time weighing in on the era of Donald Trump that showed us how valued he was as a political thinker.
Like many principled conservatives, Krauthammer never boarded the "Trump Train" during the 2016 election. But unlike others of that ilk such as Bill Kristol, Jennifer Rubin, and George Will, Krauthammer never allowed his animosity towards this president to cloud his judgment. In the early months of the Trump presidency, he called balls and strikes on a weekly basis on Fox News.
Obviously, Krauthammer let the president have it when he deserved it. He called Trump's remarks after Charlottesville a "moral disgrace." He struck a balance when offering analysis on the Russia investigation, calling the president's interactions with James Comey "improper" but that his "seduction" of the former FBI Director wasn't an impeachable offense. Krauthammer strongly defended the press as they were being "bullied" by Trump.
His criticisms of those in Trump's orbit including his family were fair and within reason. Krauthammer acknowledged Trump was in a lose-lose situation with former National Security Advisor Gen. Michael Flynn.  He mocked Donald Trump Jr.'s Trump Tower meeting, saying Jr.'s incompetence is "one hell of a defense." He criticized Ivanka Trump for sitting in on behalf of her father at the G20 summit, saying we're "not a monarchy." And with his signature sense of humor, Krauthammer joked about how Steve Bannon was "Scaramucci-ed" out of the White House.
But despite his scoldings of the Trump administration, Krauthammer remained level-headed. He was able to defend Trump when his critics went above and beyond logic. He understood that Trump loves to "troll" the media with his tweets in hopes for an overreaction they'd always give him. And although he opposed his candidacy, Krauthammer also opposed his impeachment, which he said would be a "catastrophic mistake."
Very few pundits consistently slammed both political parties like Krauthammer. He blasted the GOP over their "epic fail" in repealing Obamacare. He mocked Democrats for their lack of message and their "phony idea of diversity." Krauthammer blamed both parties for the "apocalyptic" rhetoric that led to last year's attempted assassination of GOP lawmakers and that people need to be "more responsible" with their "Trump Derangement Syndrome."
For almost a year, there has been a void in the national dialogue since Krauthammer's departure. Millions of people were anxiously waiting for him to return to Special Report and continue his weekly columns in the Washington Post. And the reason why he had such a fan base was because people appreciated his candor. He was an honest broker who injected rationality into the conversation and not emotion. He was a man who never had to issue an apology because his criticisms were never personal or out of line. He never took cheap shots or made gross generalizations. Krauthammer showed respect for the Oval Office no matter who occupied it, as well as his fellow panelists with opposing views.
Krauthammer will be remembered as one of the greatest political thinkers of our generation. He was the epitome of political punditry. But perhaps the best way to honor him and to preserve his legacy is for everyone in political media to strive to be more like him. Whether one loves or hates this president, everyone can do more restore civility in such polarizing times. Acknowledge the good, the bad, the hypocrisy, and the double standards that everyone in politics deserves. Allow reason and understanding to lead the conversation, not knee-jerk reactions.
These are the things Charles Krauthammer taught us. And while his final days are steadily approaching, his inspiration will live on forever.
[image via Facebook/Charles Krauthammer]
This is an opinion piece. The views expressed in this article are those of just the author.