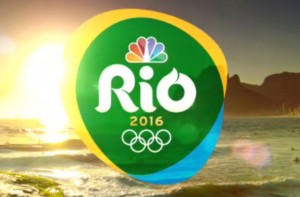 Michael Phelps was the star of Day two at the Rio Olympics. The 31-year-old swimmer won his 19th career Gold medal as part of the United States 4x100m freestyle relay team. It was the 23rd medal overall for Phelps, five more than anyone else in history.
Katie Ledecky also won her first Gold, taking the 400m freestyle. Ledecky has two events remaining, including the 200m freestyle later today.
Through two days, the U.S. is tied with China and Australia for the most Gold medals with three, and holds the lead in the overall medal count with 12.
Here are the full standings, with countries ranked according to number of gold medals:
1. UNITED STATES 3 Gold, 5 Silver, 4 Bronze – 12 Total
2. CHINA 3 Gold, 2 Silver, 3 Bronze – 8 Total
3. AUSTRALIA 3 Gold, 0 Silver, 3 Bronze – 6 Total
4. ITALY 2 Gold, 3 Silver, 2 Bronze – 7 Total
5. KOREA 2 Gold, 2 Silver, 1 Bronze – 5 Total
6. HUNGARY 2 Gold, 0 Silver, 0 Bronze – 2 Total
7. RUSSIA 1 Gold, 2 Silver, 2 Bronze – 5 Total
8. GREAT BRITAIN  1 Gold, 1 Silver, 0 Bronze – 2 Total
8. SWEDEN 1 Gold, 2 Silver, 0 Bronze – 2 Total
10. JAPAN 1 Gold, 0 Silver, 6 Bronze – 7 Total
11. THAILAND 1 Gold, 0 Silver, 1 Bronze – 2 Total
11. TAIPEI 1 Gold, 0 Silver, 1 Bronze – 2 Total
13. ARGENTINA 1 Gold, 0 Silver, 0 Bronze – 1 Total
13. BELGIUM 1 Gold, 0 Silver, 0 Bronze – 1 Total
13. KOSOVO 1 Gold, 0 Silver, 0 Bronze – 1 Total
13. NETHERLANDS 1 Gold, 0 Silver, 0 Bronze – 1 Total
13. VIETNAM 1 Gold, 0 Silver, 0 Bronze – 1 Total
18. CANADA 0 Gold, 0 Silver, 1 Bronze – 1 Total
18. KAZAKHSTAN 0 Gold, 0 Silver, 1 Bronze – 1 Total
20. BRAZIL 0 Gold, 0 Silver, 1 Bronze – 1 Total
20. DENMARK 0 Gold, 1 Silver, 0 Bronze – 1 Total
20. FRANCE 0 Gold, 1 Silver, 0 Bronze – 1 Total
20. INDONESIA 0 Gold, 1 Silver, 0 Bronze – 1 Total
20. NEW ZEALAND 0 Gold, 1 Silver, 0 Bronze – 1 Total
20. PHILIPPINES 0 Gold, 1 Silver, 0 Bronze – 1 Total
20. NORTH KOREA 0 Gold, 1 Silver, 0 Bronze – 1 Total
20. SOUTH AFRICA 0 Gold, 1 Silver, 0 Bronze – 1 Total
28. UZBEKISTAN 0 Gold, 0 Silver, 2 Bronze – 2 Total
29. SPAIN 0 Gold, 0 Silver, 1 Bronze – 1 Total
29. GREECE 0 Gold, 0 Silver, 1 Bronze – 1 Total
29. POLAND 0 Gold, 0 Silver, 1 Bronze – 1 Total
[image via NBC Sports]
Have a tip we should know? tips@mediaite.com