George Will Twists the Knife in Blistering Column on 'Horrifying' Mike Pence: It's 'Groveling as Governing'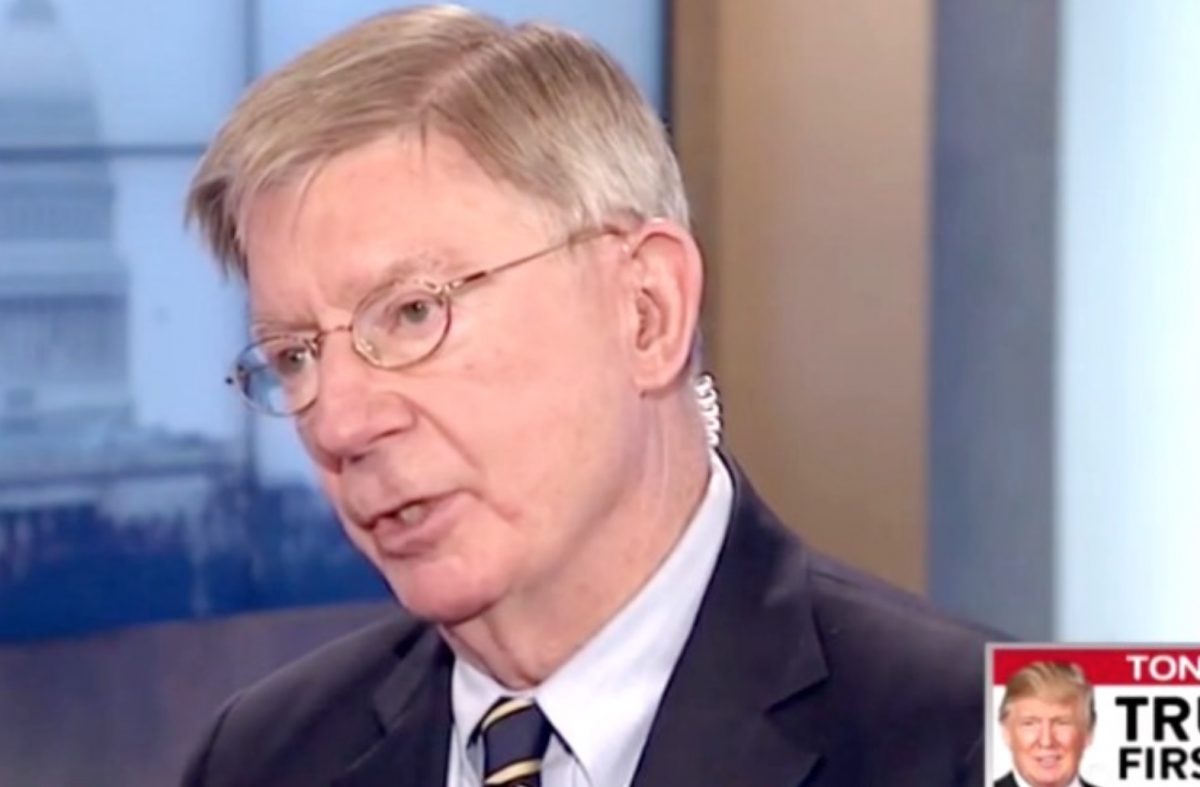 Conservative writer George Will is still not a fan of Donald Trump. And in his new column, he goes after Mike Pence in a big way by calling him "the worst person in government."
In his new piece for Washington Post, Will says the vice president reflects everything that's wrong with the Republican Party as the country gets closer and closer to the midterm elections. The reason, according to Will, is that Pence's antics represent how the GOP's platform has become all about servility to Trump.
From the column:
Donald Trump, with his feral cunning, knew. The oleaginous Mike Pence, with his talent for toadyism and appetite for obsequiousness, could, Trump knew, become America's most repulsive public figure. And Pence, who has reached this pinnacle by dethroning his benefactor, is augmenting the public stock of useful knowledge. Because his is the authentic voice of today's lickspittle Republican Party, he clarifies this year's elections: Vote Republican to ratify groveling as governing.
Will went on to blast Pence for his "pandering" earlier this month after giving Joe Arpaio a shoutout during a rally in Arizona. The conservative columnist reminded everyone that even though Arpaio was pardoned by Trump, the fact remains that the former sheriff was convicted for criminal contempt of court last year after refusing to stop with his racial profiling.
The columnist added, "Trump is what he is, a floundering, inarticulate jumble of gnawing insecurities and not-at-all compensating vanities, which is pathetic. Pence is what he has chosen to be, which is horrifying."
[Image via screengrab]
— —
>> Follow Ken Meyer (@KenMeyer91) on Twitter
Have a tip we should know? tips@mediaite.com