GOP State Rep. Refers To Women As 'Vaginas' In Legislative Email To Colleagues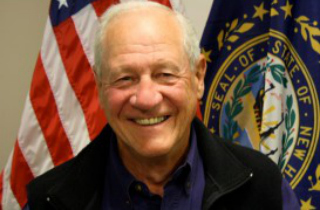 A Republican state legislator from New Hampshire apologized Wednesday for referring to women as "vaginas" in an email to his legislative colleagues. The remark came during an email chain discussion of repealing the "stand your ground" state law that allows people to use deadly force when defending themselves from an attacker.
In an April 1 email to his colleagues, State Rep. Peter Hansen addressed a fellow Republican's House floor claims that retreating is more beneficial than standing ground to use deadly force against an assailant. He wrote:
What could possibly be missing from those factual tales of successful retreat in VT, Germany, and the bowels of Amsterdam? Why children and vagina's [sic] of course. While the tales relate the actions of a solitary male the outcome cannot relate to similar situations where children and women and mothers are the potential victims.
Fellow state legislators immediately jumped on Hansen's comment, lambasting him for crudely referring to women as "vaginas." State Rep. Rick Watrous fired back an email: "Are you really using 'vaginas' as a crude catch-all for women? Really? Please think before you send out such offensive language on the legislative listserve."
State Republican chair Jennifer Horn also denounced Hansen's comments, calling them "disrespectful and shameful." New Hampshire also happens to be the only state that has both a female governor (Maggie Hassan) and an all-female congressional delegation (Sens. Jeanne Shaheen and Kelly Ayotte, Reps. Carol Shea-Porter and Ann McLane Kuster).
After controversy erupted, Hansen's initial reaction was a defensive one. "My point in the choice of words was twofold: One was shock content and the other was to try to get into the mind of the perpetrator," Hansen told The Nashua Telegraph. "This is something that has been totally blown out of proportion."
On Wednesday, however, he apologized, calling his remarks "blatantly offensive, insensitive, and frankly, stupid language."
"I am embarrassed, to say the least," he wrote.
[h/t Maddow Blog]
— —
>> Follow Andrew Kirell (@AndrewKirell) on Twitter
Have a tip we should know? tips@mediaite.com