Harper Lee Wrote About 'In Cold Blood' Killings in Newly Unearthed 1960 Article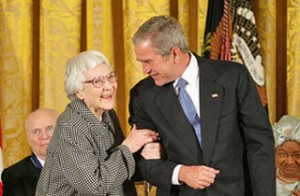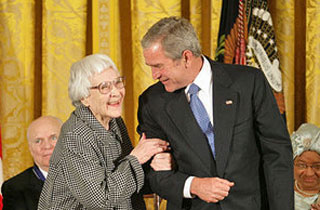 Biographer Charles J. Shields claims to uncovered a previously unknown text from Harper Lee — the author of To Kill a Mockingbird and last year's controversial early-career discovery Go Set a Watchman.
It's not a new novel, but a feature magazine article about the 1959 quadruple murder of the Clutter family, the Kansas clan brutally slain in their own home. Their deaths formed the basis of the seminal true crime book In Cold Blood, published by Truman Capote in 1966.
Lee was Capote's confidant and research assistant during the years he spent investigating and writing about the Clutters and the men responsible for their deaths. Her article — a profile of Kansas Bureau of Investigation's Alvin Dewey — was published some five-and-a-half years before In Cold Blood material began appearing in the pages of The New Yorker.
More to the point, it was published a few months before To Kill a Mockingbird, back when Lee herself had a far lower profile than her childhood friend Capote, which might help explain why the article remained hidden for so many decades.
The Guardian's Dalya Alberge writes:
The piece was written for the March 1960 issue of the Grapevine, a magazine for FBI professionals, just months before she was to publish her classic novel, To Kill a Mockingbird. It was unsigned, but Shields's detective work uncovered evidence which appears to confirm its true authorship.

The article was about the gruesome murder of Herb and Bonnie Clutter, and their teenage children Nancy and Kenyon at their farmhouse in Kansas. Lee accompanied her childhood friend Truman Capote on his assignment for the New Yorker, reporting on how the community was reacting to the brutal murders.

[…]Commenting on why she did not have a byline, [Shields] said: "Because it was typical of Harper Lee to not try to crowd her friend Truman." He added: "It reads like a darned good feature story."
[image: Harper Lee with George W. Bush, November 2007. via Wikicommons]
Have a tip we should know? tips@mediaite.com