The Sandy Hook Police Department has released a full list of the names and ages of each of the 26 victims following Friday's tragedy. The list includes 20 six and seven-year-old first-grade students, as well as the school's principal, pyschologist, teachers and aides.
The full list is as follows:
Charlotte Bacon, 6 – Uncle John Hagen told Newsday: "She was going to go some places in this world. This little girl could light up the room for anyone."
Daniel Barden, 7
Rachel Davino, 29
Olivia Engel, 6 – Dan Merton, a longtime friend of the family, said of Engel:
"She loved attention. She had perfect manners, perfect table manners. She was the teacher's pet, the line leader." "Her only crime," Merton said, "is being a wiggly, smiley 6-year-old."
Josephine Gay, 7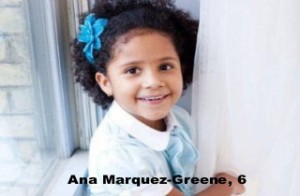 Ana Marquez-Greene, 6 – Ana's father, Jimmy Greene, wrote on Facebook: "As much as she's needed here and missed by her mother, brother and me, Ana beat us all to paradise. I love you sweetie girl."
Dylan Hockley, 6
Dawn Hochsprung, 47 – Officials say Hochsprung, the principal of Sandy Hook Elementary School, died while lunging at the gunman in an attempt to overtake him.
Madeline Hsu, 6
Catherine Hubbard, 6 – Catherine's parents said of the tragedy, "We are greatly saddened by the loss of our beautiful daughter, Catherine Violet and our thoughts and prayers are with the other families who have been affected by this tragedy. We ask that you continue to pray for us and the other families who have experienced loss in this tragedy."
Chase Kowalski, 7 – Neighbor Kevin Grimes said of Charles, "You couldn't think of a better child."
Jesse Lewis, 6
James Mattioli, 6
Anne Marie Murphy, 52 – Authorities told Murphy's parents their daughter helped shield some of her students from the bullets and in doing so, lost her own life.
Emilie Parker, 6 – Parker's father told reporters, "She was beautiful. She was blond. She was always smiling."
Jack Pinto, 6
Noah Pozner, 6
Caroline Previdi, 6
Jessica Rekos, 6
Avielle Richman, 6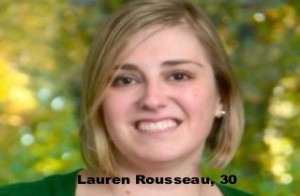 Lauren Rousseau, 30 – Russeau's mother told reporters she loved being a teacher, saying working at Sandy Hook "was the best year of her life."
Mary Sherlach, 56 – Scherlach's son-in-law Eric Schwartz said, "Mary felt like she was doing God's work, working with the children."
Victoria Soto, 27
Benjamin Wheeler, 6
Allison Wyatt, 6
Have a tip we should know? tips@mediaite.com