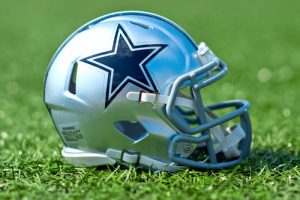 The Thanksgiving NFL tripleheader continues with the Dallas Cowboys hosting, as per usual, in the late afternoon timeslot. America's team welcomes in their signature rival, the Washington Redskins, in what should be the highest-rated NFL game of the regular season.
The Cowboys have, quite simply, been the best team in the NFL this season behind a pair of top rookies in quarterback Dak Prescott and running back Ezekiel Elliott. Throw in veteran wide receiver Dez Bryant, stalwart tight end Jason Witten, and an all-world offensive live, and you have a unit that can basically light up the scoreboard at will. Pair that offense with a defense which is fifth in the league in points against, and you have a team that can go all the way.
But because they reside in the NFC East, which has transformed from the worst division in football to the best in just one year, the 9-1 Cowboys must keep their foot on the gas for the next few weeks in order to lock up the NFC East crown. The 7-3 Giants are still very much in the hunt. And so too is Washington at 6-3-1, as they head to Dallas for the Thanksgiving showdown. The Redskins are fresh off a primetime win on Sunday night over the struggling Green Bay Packers. Another primetime win, with an extra three days off to enjoy it, would set the Redskins up well for the crucial stretch drive.
Kickoff is at 4:30 p.m. ET. The game will air on FOX. Joe Buck and Troy Aikman have the call. The action can be streamed free with a cable subscription on pc, cell phone, or tablet via Fox Sports Go — which can be downloaded via the iTunes store, the Google Play store, and the Windows store.
[image via Dean Bertoncelj – Shutterstock.com]
Have a tip we should know? tips@mediaite.com