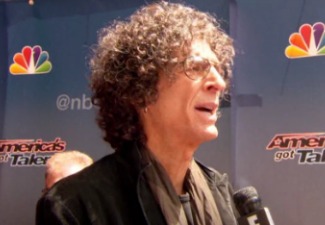 Republican candidate Donald Trump has furiously denied the notion of having ever supported the war in Iraq, though the person he once told otherwise begs to differ.
Howard Stern's relationship with Trump has been a significant factor for the 2016 election, one of the biggest reasons being that it was on Stern's show that Trump gave a degree of support to the war in 2002. On Wednesday, Stern talked about how he felt about being invoked at this week's debate, and said that Trump was, in fact, "kinda for the Iraq War."
"I was up late watching the debate. I hung in until about 10:30 almost, heard my name mentioned, and I went to sleep. It was kinda thrilling. Yeah, oh yeah. Well, it always comes up because, you know, Trump was on our show years ago and said yeah, you know, he was kind of for the Iraq war, us going into Iraq. He was saying he really wasn't for it, and so they were forced to mention my name. Yeah. It was cool. Good promotion."
Stern continued to express his delight that Trump referenced him in his showdown with Hillary Clinton, saying it's something to check off of his bucket list.
Even though Trump said "yeah, I guess so" to the Iraq War over a decade ago, he has repeatedly pushed against that fact, and he made a point at the debate about how he talked about his opposition shortly afterwards with Fox host Sean Hannity. Hannity backed up Trump on his claims, though no solid evidence has appeared yet of Trump denouncing the Iraq War before the Stern interview.
Of course, there have been other statements Trump made on Stern's show that have raised eyebrows throughout his campaign.
Listen above, via The Howard Stern Show.
[h/t Buzzfeed]
[Image via screengrab]
— —
>> Follow Ken Meyer (@KenMeyer91) on Twitter
Have a tip we should know? tips@mediaite.com