John Fogerty Reacts to Controversy over 'Fortunate Son' at Concert for Valor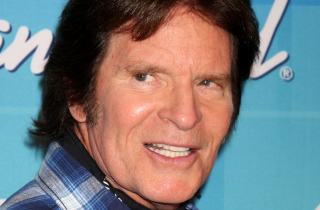 Legendary rock musician John Fogerty has responded to the controversy surrounding the performance of his song "Fortunate Son" by Bruce Springsteen, the Foo Fighters, and the Zac Brown Band at Tuesday evening's "Concert for Valor" in Washington, D.C.
For the uninitiated: Prominent conservatives railed against the song choice this week, calling the Creedence Clearwater Revival hit "anti-military" and "inappropriate" for a concert honoring American veterans. This very writer took issue with that characterization, clarifying that being anti-war or anti-draft is not necessarily the same as being "anti-military" or "anti-American."
-RELATED: John Fogerty: 'I'm Probably A Lot More Like Some Kind of Libertarian'
In a statement, according to Rolling Stone, Fogerty said he was pleased to hear the supergroup decided to perform his 1969 song:
"Fortunate Son" is a song I wrote during the Vietnam War over 45 years ago. As an American and a songwriter, I am proud that the song still has resonance. I do believe that its meaning gets misinterpreted and even usurped by various factions wishing to make their own case. What a great country we have that a song like this can be performed in a setting like Concert for Valor.
He also provided some historical context for the song:
Years ago, an ultraconservative administration tried to paint anyone who questioned its policies as "un-American." That same administration shamefully ignored and mistreated the soldiers returning from Vietnam. As a man who was drafted and served his country during those times, I have ultimate respect for the men and women who protect us today and demand that they receive the respect that they deserve.
Fogerty performed the song himself last week in D.C., on the lawn of the White House, during PBS's broadcast A Salute to the Troops: In Performance at the White House.
[Image via Shutterstock.com]
— —
>> Follow Andrew Kirell (@AndrewKirell) on Twitter
Have a tip we should know? tips@mediaite.com