Kirsten Powers Shreds Megyn Kelly in Op-Ed: The System Tolerates Racism 'in a Pretty White Package'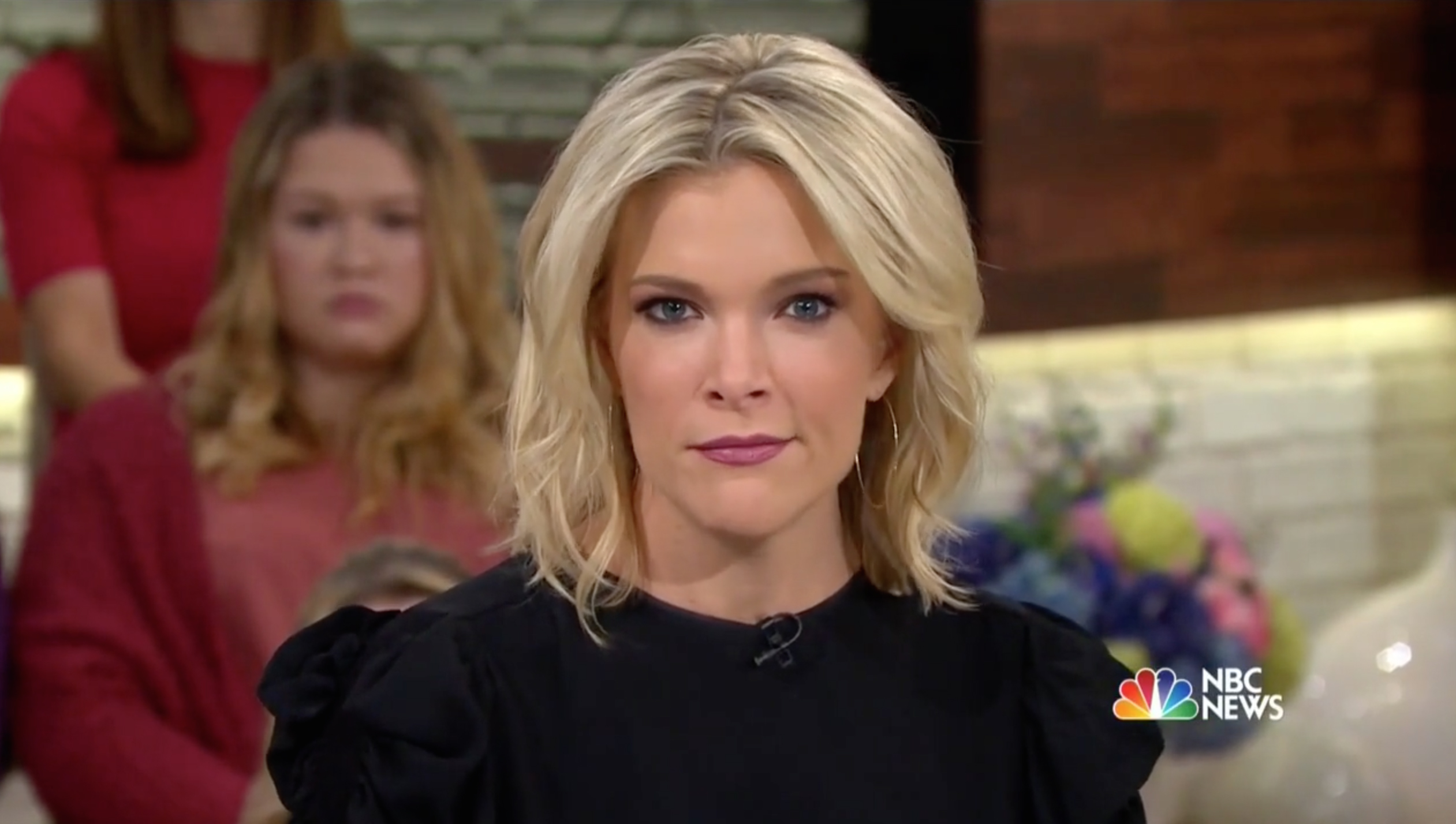 As Megyn Kelly's counts down her final days at NBC amid a stream of reports on her imminent ouster, her former Fox News colleague bashed her in an op-ed calling out her history of racism.
Kirsten Powers, who once served as a contributor at Fox during Kelly's time there as an anchor, wasn't too shocked by her comments earlier in the week condoning blackface Halloween costumes and questioning why they would be seen as offensive.
"'Megyn Kelly said something really racist,' should not be a surprising sentence to anyone," Powers wrote in the Thursday USA Today editorial, adding that "the original sin was that Kelly was hired by NBC at all."
"Kelly had a long track record of racial demagoguery at Fox News before she ever set foot in the NBC studios. It would be different if she had come to terms with her own racial animus and worked to overcome it and make amends with the communities she had harmed. But NBC hired an unrepentant Kelly, who spoke with pride of all her work at Fox News."
Powers then ran through the list of racist remarks Kelly had uttered throughout the years, from her prejudiced rhetoric about the black community to insisting that Santa is white and claiming Jesus was white, too.
Part of the problem, Powers contended, was the media world itself.
"Her meteoric rise could not have happened without the complicity of a system that is far too comfortable with racism, especially when it comes in a pretty white package," she said. "Her history of racist comments was quite literally whitewashed from fawning profiles in women's magazines and other mainstream publications by white journalists."
In closing the op-ed, Powers acknowledged that she herself is "far from perfect on the issue of race" but is attempting to learn and grow.
"Can Megyn Kelly say that?" she asked.
[Image via screengrab]
Have a tip we should know? tips@mediaite.com