Fox News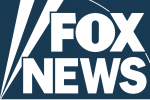 Fox News is a conservative American cable television news channel. The channel is owned by Fox News Group, which was owned by News Corporation from 1996 to 2013, and later owned by 21st Century Fox until 2019. Since 2019, the news channel has been owned by Fox Corporation.
Fox News Q&A
Who is the current CEO of Fox News?
As of 2018 the CEO of Fox News is Suzanne Scott. She is the first woman to be the CEO of the network, and second CEO in its history, following Roger Ailes.
Is Fox News only broadcasted in the U.S.?
Fox News is aired in 86 countries and overseas territories worldwide.