Lawyer Claims Roy Moore Supporters Offered Him $10,000 To Drop Moore Accuser as Client And Smear Her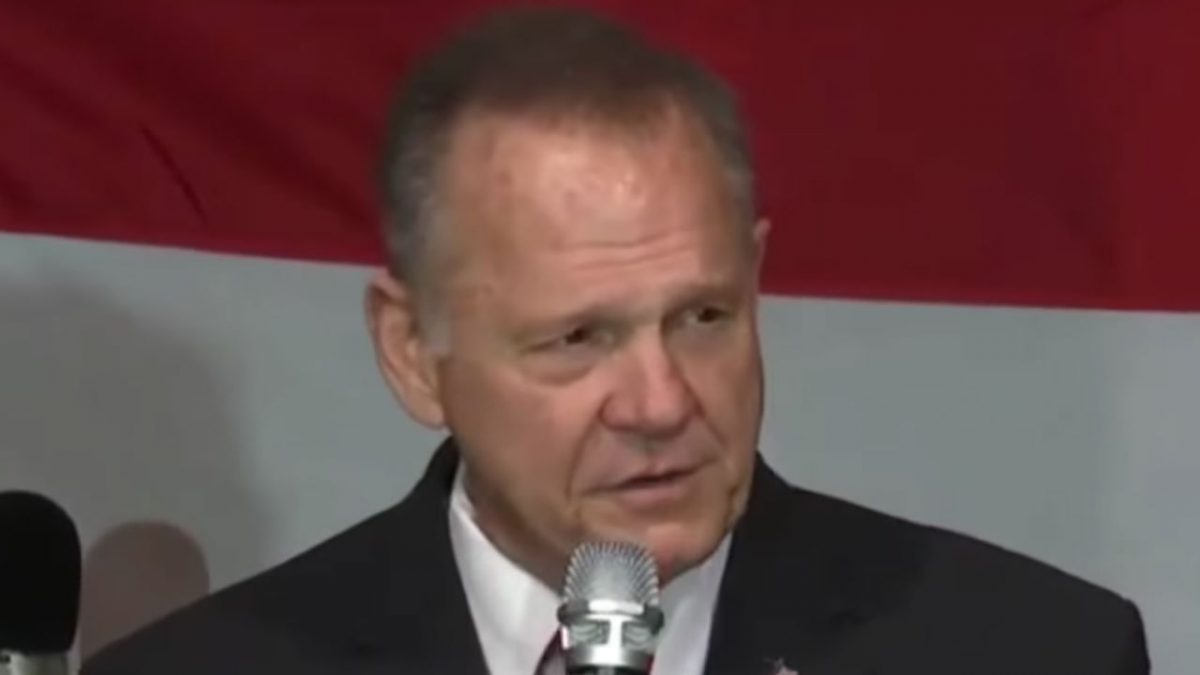 Months after former judge Roy Moore narrowly lost his Senate election bid in ruby-red Alabama in the wake of numerous allegations that he had sexual contact with teenage girls, a lawyer for one of Moore's accusers claims that two of the GOP candidate's supporters offered him money if he'd drop his client.
According to the Washington Post, attorney Eddie Sexton said that days after his client Leigh Corfman came forward to accuse Moore of sexual misconduct, two men promised him $10,000 if he would get rid of her as a client and publicly declare that he didn't believe Corfman. Sexton also said that he was told his smear of Corfman would run in Breitbart News.
Beyond offering the money, the men promised to introduce Sexton to then-Breitbart chief Steve Bannon, who was campaigning hard for Moore in an effort to embolden his self-made image as a GOP kingmaker. Since then, of course, Bannon has lost his job at Breitbart and been publicly dissed by the president over on-the-record comments he made to author Michael Wolff.
Sexton also claims when he went to a meeting with these two men, two Breitbart reporters ended up joining them.
His story is partially supported by voice messages, texts and witness accounts, per The Post.
Moore told the post that the two men, Gary Lantrip and Bert Davi, did attend campaign rallies but that neither he nor his campaign were involved in any efforts to pay the attorney. Meanwhile, a spokesperson for Bannon didn't respond to the Post for comment.
[image via screengrab]
—
Follow Justin Baragona on Twitter: @justinbaragona
Have a tip we should know? tips@mediaite.com