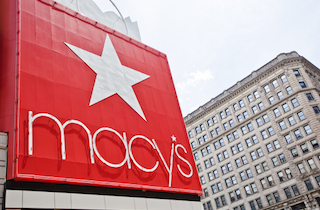 Major department chain Macy's bowed to pressure Wednesday morning and ended its business relationship with celebrity plutocrat and GOP presidential candidate Donald Trump after his comments about Mexican immigrants.
"We are disappointed and distressed by recent remarks about immigrants from Mexico," the retailer said in a statement." We do not believe the disparaging characterizations portray an accurate picture of the many Mexicans, Mexican Americans and Latinos who have made so many valuable contributions to the success of our nation."
In a rambling and semi-improvised presidential announcement two weeks ago, Trump accused Mexico of sending "rapists and murderers" across the border. The comments angered Univision, which canceled its Miss USA partnership with Trump, as well as the Mexican government, while increased pressure caused NBC to end its 11-year Celebrity Apprentice partnership with Trump Monday. He is threatening to sue most of the above institutions.
Macy's has sold Trump's pseudonymous menswear line for eleven years, but faced a MoveOn.org petition nearing three-quarter of one million signatures calling for the retailer to ditch Trump.
"In light of statements made by Donald Trump, which are inconsistent with Macy's values, we have decided to discontinue our business relationship with Mr. Trump," the company said.
Meanwhile, Trump has seen a boost in the polls, coming in second in a CNN/ORC poll of Republican voters.
UPDATEROONY: Trump responded, and quickly. Via Washington Times:
"I have also continually stated that I am not beholden to anyone and this includes NBC and Macy's," he said. "Clearly, NBC and Macy's support illegal immigration, which is totally detrimental to the fabric of our once-great country.

"Both Macy's and NBC totally caved at the first sight of potential difficulty with special interest groups who are nothing more than professional agitators, who are not looking out for the people they purport to represent, but only for themselves," he said. "It is people like this that are actually running our country because our leaders are weak and ineffective."
[h/t CNN]
[Image via Stuart Monk / Shutterstock.com]
——
>> Follow Evan McMurry (@evanmcmurry) on Twitter
Have a tip we should know? tips@mediaite.com