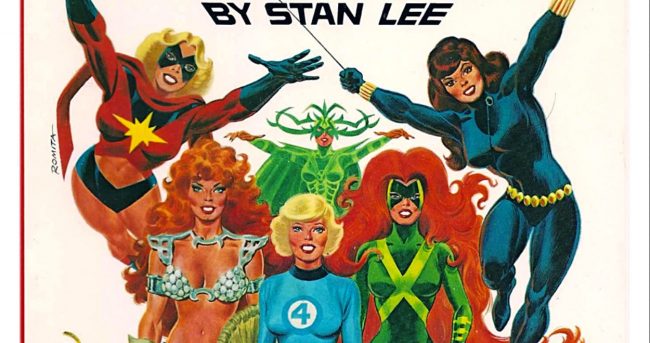 The vice president of sales for Marvel Comics had to backtrack this week after claiming that the influx of "diversity" and female characters led to a recent downturn in sales.
Marvel executive David Gabriel explained in a March 31, 2017 interview to trade publication ICv2 that "what we heard was that people didn't want any more diversity. They didn't want female characters out there. That's what we heard, whether we believe that or not." He continued that "any character that was diverse, any character that was new, our female characters, anything that was not a core Marvel character, people were turning their nose up."
Gabriel did lament the reader feedback. "That was difficult for us because we had a lot of fresh, new, exciting ideas that we were trying to get out and nothing new really worked."
As you might expect, commenters on social media ripped the comic book executive for his remarks. Mediaite sister site The Mary Sue also contended that "Gabriel's quote is representative of a constant, recurring problem for media which features marginalized protagonists. When confronted with sales drops for diverse characters, executives blame the diversity."
Gabriel later sent ICv2 a clarifying statement, which was included as an update to the original interview. It read, in part:
Discussed candidly by some of the retailers at the summit, we heard that some were not happy with the false abandonment of the core Marvel heroes and, contrary to what some said about characters "not working," the sticking factor and popularity for a majority of these new titles and characters like Squirrel Girl, Ms. Marvel, The Mighty Thor, Spider-Gwen, Miles Morales, and Moon Girl, continue to prove that our fans and retailers ARE excited about these new heroes. And let me be clear, our new heroes are not going anywhere! We are proud and excited to keep introducing unique characters that reflect new voices and new experiences into the Marvel Universe and pair them with our iconic heroes.
[image via screengrab]
Have a tip we should know? tips@mediaite.com