Matt Drudge: 'I Fear' Trump's Attacks on Media Will Result in 'Licensing of All Reporters'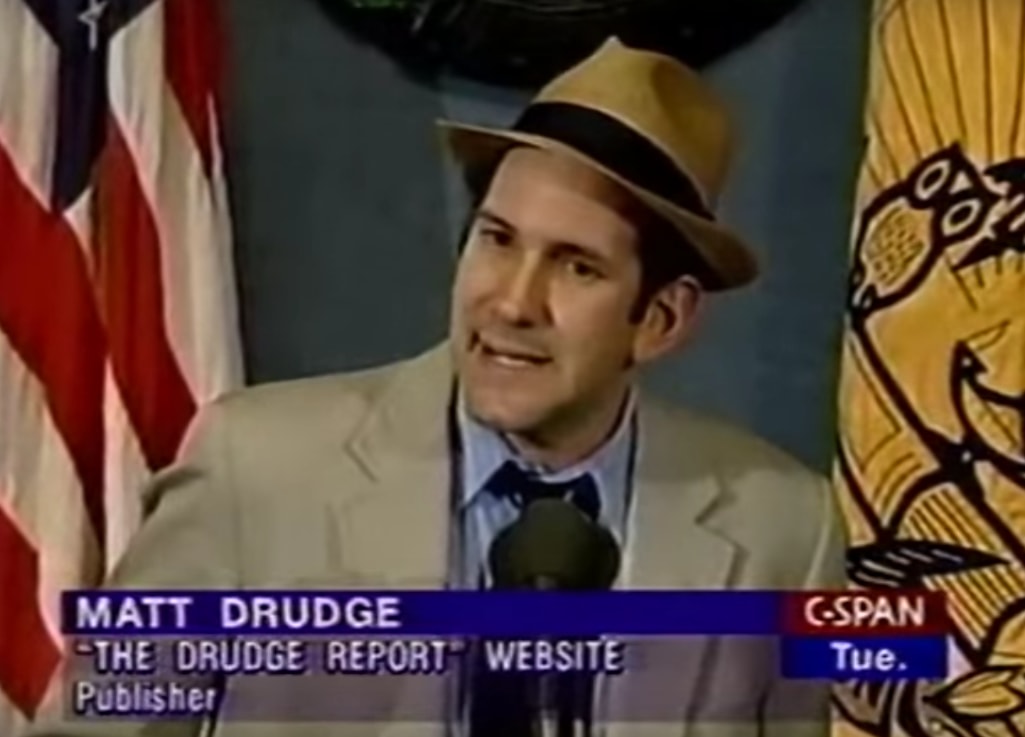 Conservative firebrand Matt Drudge says he fears that President Donald Trump's frequent attacks on the media will result in all reporters having to be "licensed."
Drudge, who is a longtime, avid supporter of the president, tweeted Wednesday morning, "I fear the future result of Trump's crusade on 'fake news' will be licensing of all reporters. [Dems already floated this in the senate pre-Trump.] The mop up on this issue is going to be excruciating…"
Drudge sent the tweet after Trump took to Twitter earlier Wednesday to attack "Fake News." The president further floated the idea of pulling media credentials from reporters whose coverage of him he doesn't like.
"The Fake News is working overtime. Just reported that, despite the tremendous success we are having with the economy & all things else, 91% of the Network News about me is negative (Fake). Why do we work so hard in working with the media when it is corrupt? Take away credentials?" Trump tweeted.
The president appeared to be citing a study by the conservative Media Research Center, whose media watchdog arm NewsBusters "studied all broadcast evening news coverage of the President from January 1 through April 30, and found 90 percent of the evaluative comments about Trump were negative."
It's important to note that the negative coverage to which Trump referred does not necessarily mean the news is "fake." It is, of course, not the media's job to provide glowing coverage of the president — something that the New York Times' Maggie Haberman noted Wednesday that Trump and his supporters don't seem to understand.
[image via screengrab]
>>>Follow Jon Street (@JonStreet) on Twitter
Have a tip we should know? tips@mediaite.com