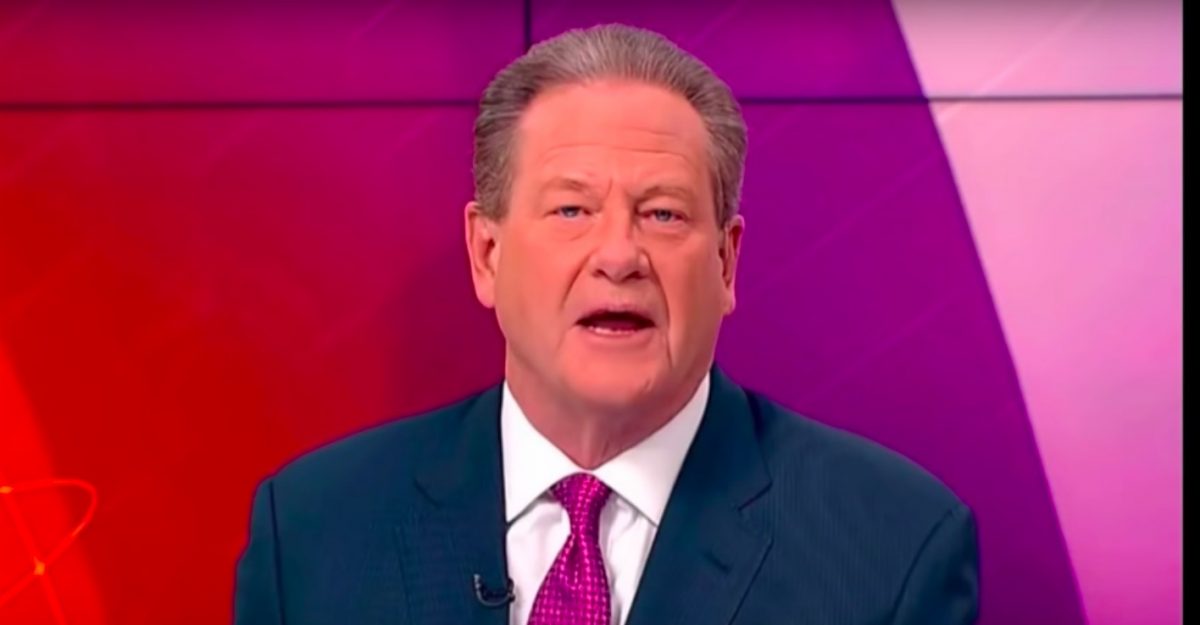 Former MSNBC host Ed Schultz has died at 64, leaving the media community to mourn for the progressive-leaning radio host.
Everyone from bookers, to reporters, to producers weighed in on his passing on Twitter, including those on his side of the aisle and those who were not:
Ed Schultz was incredibly kind to me when I was first doing TV on MSNBC. He had a complex personality, but was also remarkably generous. He used to do shows from clinics where doctors gave free care to the indigent. No one else would do that. RIP https://t.co/wA41eMRuL7

— Sam Stein (@samstein) July 5, 2018
Sad about Ed Schultz. When I was with @msnbc, I did his show frequently. He was always so kind and fair. A good man. #RIP

— Karen Hunter (@karenhunter) July 5, 2018
So sad to learn of passing of Ed Schultz. He was great radio/TV host, and good friend.

— Bill Press (@bpshow) July 5, 2018
I am so sad. So so sad. Ed Schultz was an incredible boss, anchor, and truly a remarkable human. I will never forget the kindness he showed people struggling to pay bills while fighting cancer. He fought for the little guy. Always with a big smile. He's irreplaceable.

— Gena Wolfson (@gwolfson) July 5, 2018
At a loss for words hearing that Ed Schultz passed away at untimely age of 64. He was a real professional newsman who leaned left but didn't tow the DNC's line on everything; a member of a dying breed of impartial TV news personalities. He was always kind to me & will be missed

— Alex Rubinstein (@RealAlexRubi) July 5, 2018
Had been a guest on Ed's show several times, and he always was respectful. Prayers for his family.

— Steve Deace (@SteveDeaceShow) July 5, 2018
Startled and sad to hear of the loss of Ed Schultz. We didn't get along politically, but he was a solid voice on the air for a long time who built a very large following. #RIPEdSchultz @edshow

— Joe Pags Pagliarulo (@JoeTalkShow) July 5, 2018
Saddened to hear about passing of Ed Schultz. He, @MartinBashir @Lawrence and a few others kept booking me again and again until MSNBC hired me. I will never forget his kindness. I loved making him laugh mid-segment. He gave the space to speak my truth.

— G O L D I E. (@goldietaylor) July 5, 2018
I worked with Ed Schultz @msnbc and while he was doing his radio gig. He was always kind, enthusiastic, and passionate. Ed focused on American blue collar workers most of the MSM had long forgotten. Ed also adored his family. Deepest condolences to all who knew Ed. #RIP.

— David Shuster (@DavidShuster) July 5, 2018
Very sorry to hear this. Ed Schultz was one of the rare "political" broadcasters, who appreciated that his career was better because of a union.https://t.co/n73UD7jWON

— Sam Rubin (@SamOnTV) July 5, 2018
I used 2 debate #EdSchultz but over the last year being on his show weekly at @RT_America he became a mentor & friend. He loved his work. Despite his fighting persona, Ed had a heart of gold & heartbroken at the news of his passing. Prayers for his wife, family & show staff. pic.twitter.com/43GMwwEHcK

— Scottie Nell Hughes (@scottienhughes) July 5, 2018
Schultz reportedly died of natural causes.
[image via screengrab]
Have a tip we should know? tips@mediaite.com