35. Cenk Uygur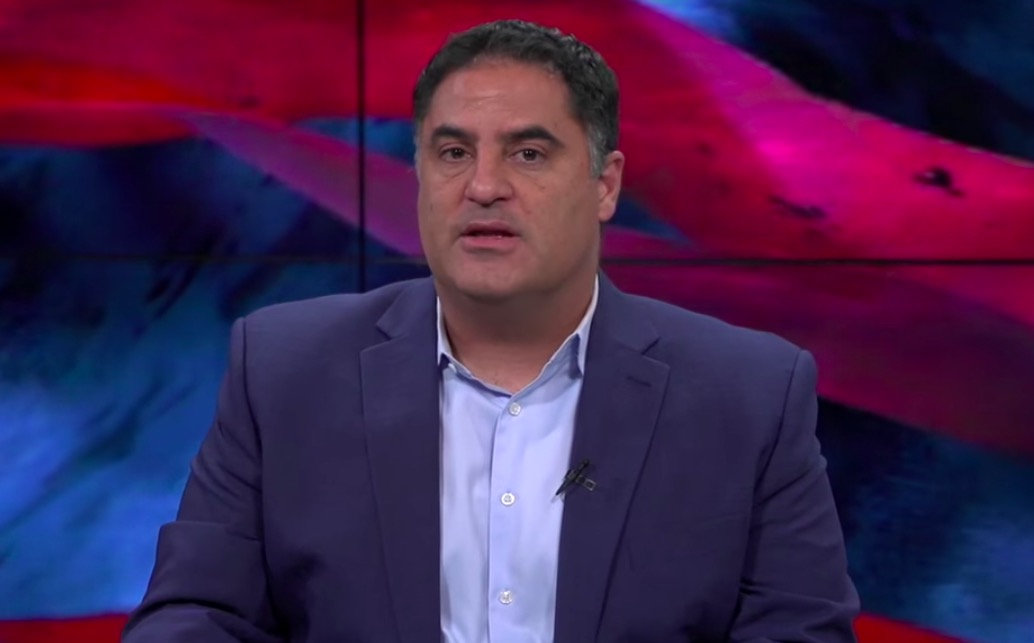 The host and creator of The Young Turks doesn't just get credit for the pioneering digital video platform, he also is a leading voice of progressives fighting back in the same manner that some of their political opponents do. Let's call them the "fighting left" and Cenk Uygur is their patron saint. Nearly every night Uygur offers strategic and passionate opinion that targets not just Trump and his minions, but also shares little patience for what he deems to be corporate shills on the left. It's been a big year for Cenk — whose TYT empire boasts a quarter billion monthly views on YouTube — and his audience and influence is only certain to grow.
---
34. Stephen Colbert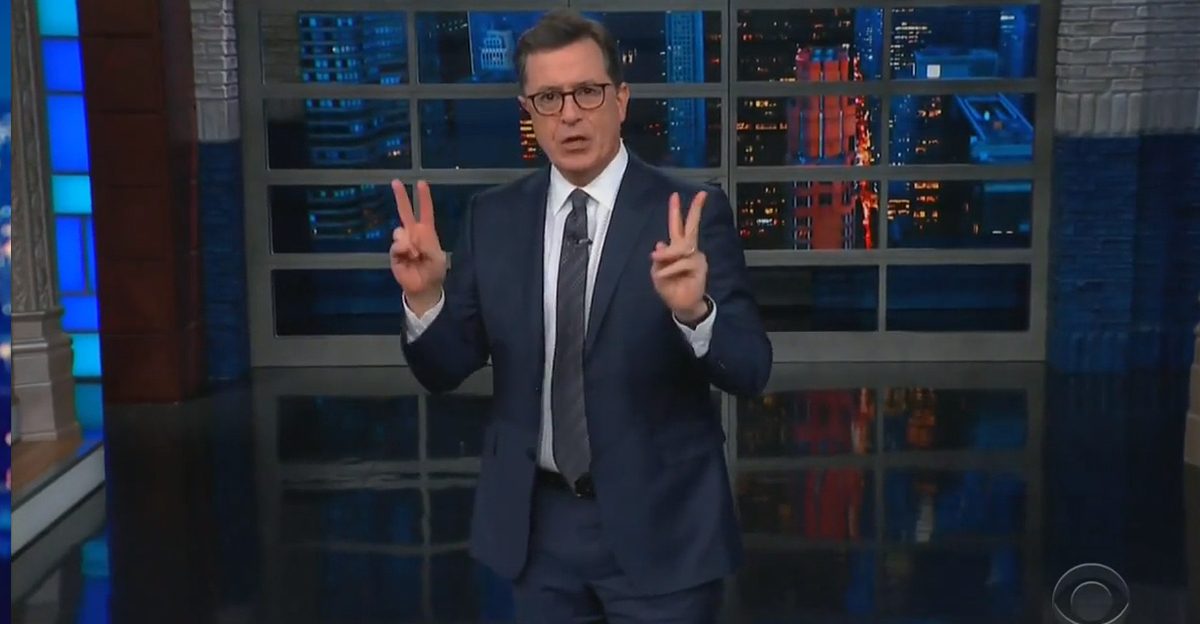 It's not unfair to say that, after leaving the satirical world of The Colbert Report, host Stephen Colbert struggled to find the right tone for network television. Overly earnest and initially afraid to offend a more mainstream audience dulled Colbert's razor-sharp edge that got him the job to replace David Letterman. Well three years and a new proven EP later in Chris Licht, almost nobody thinks of Colbert as soft or apolitical. In fact, once he decided to stop thinking about what he was doing and just going with his gut in calling out what he sees as daily absurdities coming from the Trump White House, Colbert has been at the top of his game, perfecting requirements of late night television — like interviews — that his erstwhile satirical show never quite nailed. His politically informed show has found the perfect balance of smarts, edge, and accessibility.
---
33. Cecilia Vega & Jonathan Karl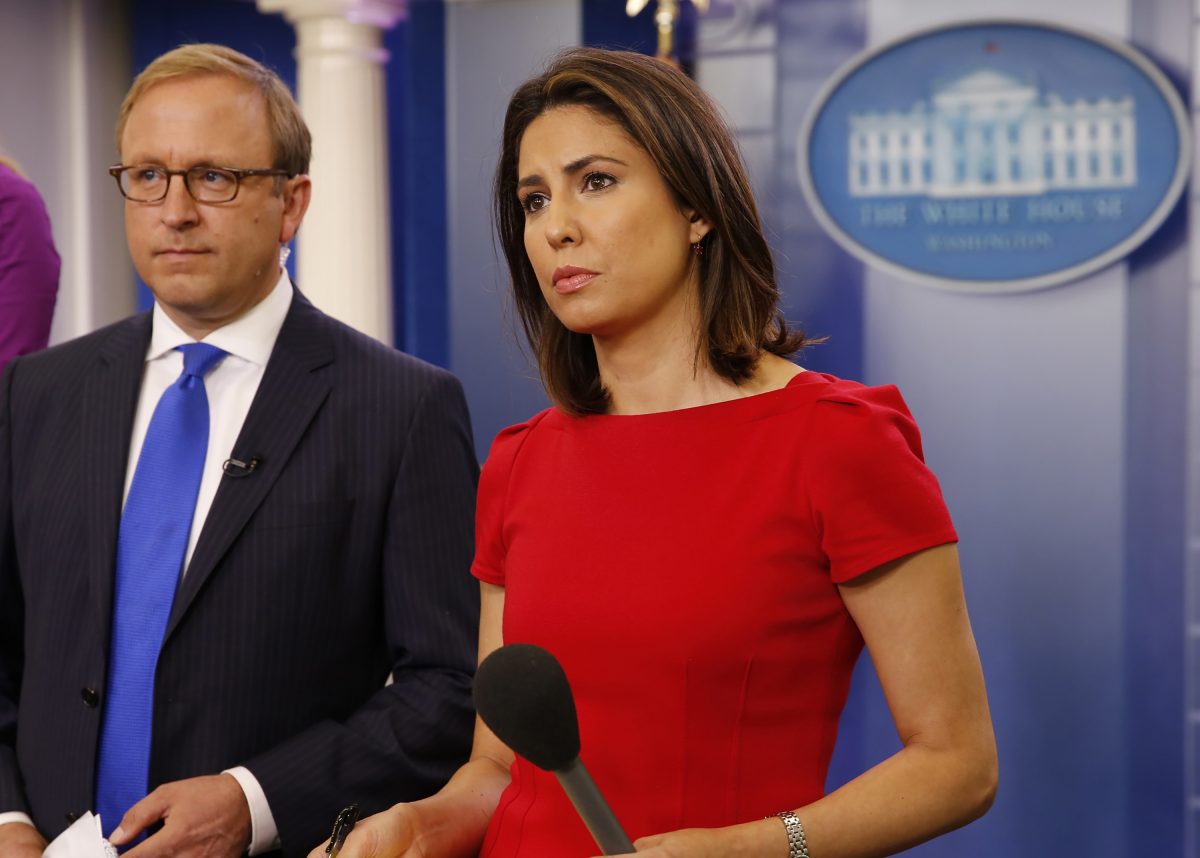 It's not easy to ask the toughest questions of the Trump administration while, at the same time, avoiding a place on the White House's naughty list next to Jim Acosta. Somehow, ABC's dynamic White House duo has pulled off this nifty trick. Despite the fact that Cecilia Vega and Jonathan Karl have often been a two-headed briefing room nightmare for Sarah Sanders, the respect they have earned is evidenced by the fact that the president still granted Karl a rare non-Fox News exclusive interview ahead of the election. Vega's questions in the briefing room, meanwhile, are consistently piercing and even when the president takes shots at her she moves forward without getting rattled. Shining stars of their network, Vega and Karl have been a revelation on the most prestigious journalistic beat in the world.
---
32. Hallie Jackson, Kristen Welker & Peter Alexander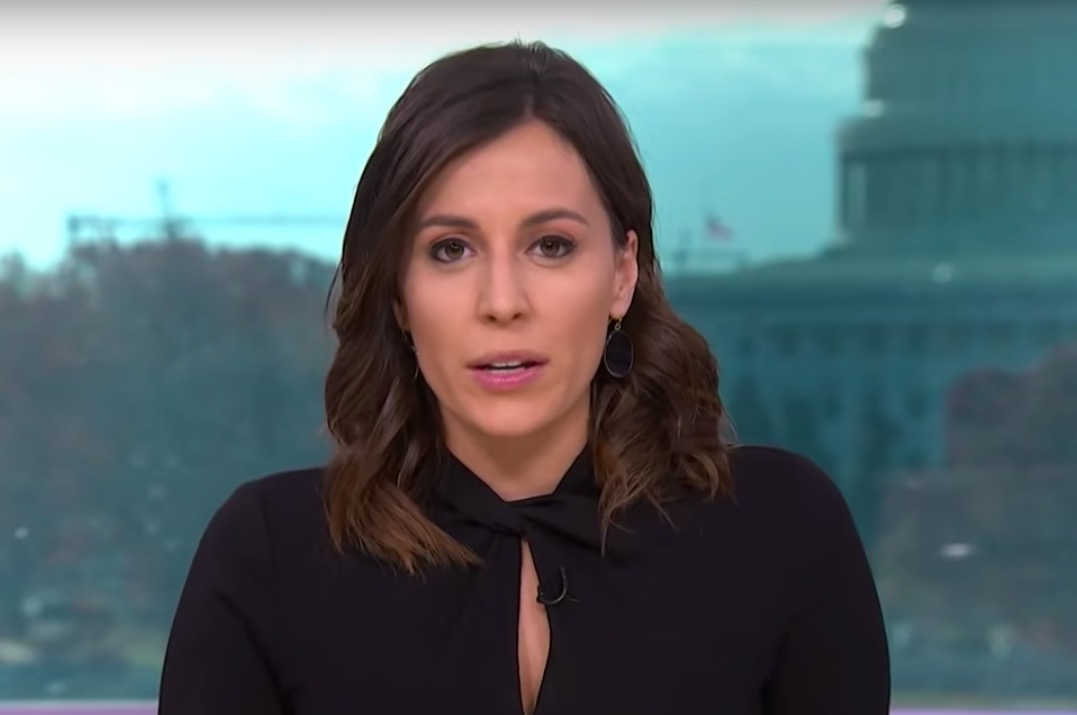 Back when the White House press briefing was more than a monthly occurrence, the NBC News trio consistently made their presence felt. Seldom did a briefing pass without at least one member of this stellar NBC News team making matters uncomfortable for Sarah Sanders when there were discrepancies in the White House account. Hallie Jackson, the network's Chief White House correspondent and host of her own MSNBC show, is one of the the briefing room's sharpest interrogators and has become a national star. Kristen Welker and Peter Alexander rank way up near her and Alexander was recently named co-anchor of the Saturday Today show as well. As individuals, all three are very effective. Together? They rank among the strongest checks on the Trump White House.
---
31. Jeffrey Toobin
Among the many legal analysts that pad out cable news segments, Jeffrey Toobin is arguably the most incisive. He brings to the table a mix of really smart legal analysis and, more recently, an always entertaining exasperation at the latest thing the president just did or said. Some days the news appears to be too much for the former prosecutor who seems to have foregone all the analyst niceties as they relate to Trump. Often, he seems to truly not give a sh*t — which makes for compelling T.V. Whilst appearing as an analyst on CNN, Toobin has continued to pen epics for The New Yorker — like this 6,000 word piece on Deval Patrick — and churn out books that get turned into successful shows without a second thought.
---
30. Dana Perino, Greg Gutfeld, Juan Williams and Jesse Watters of The Five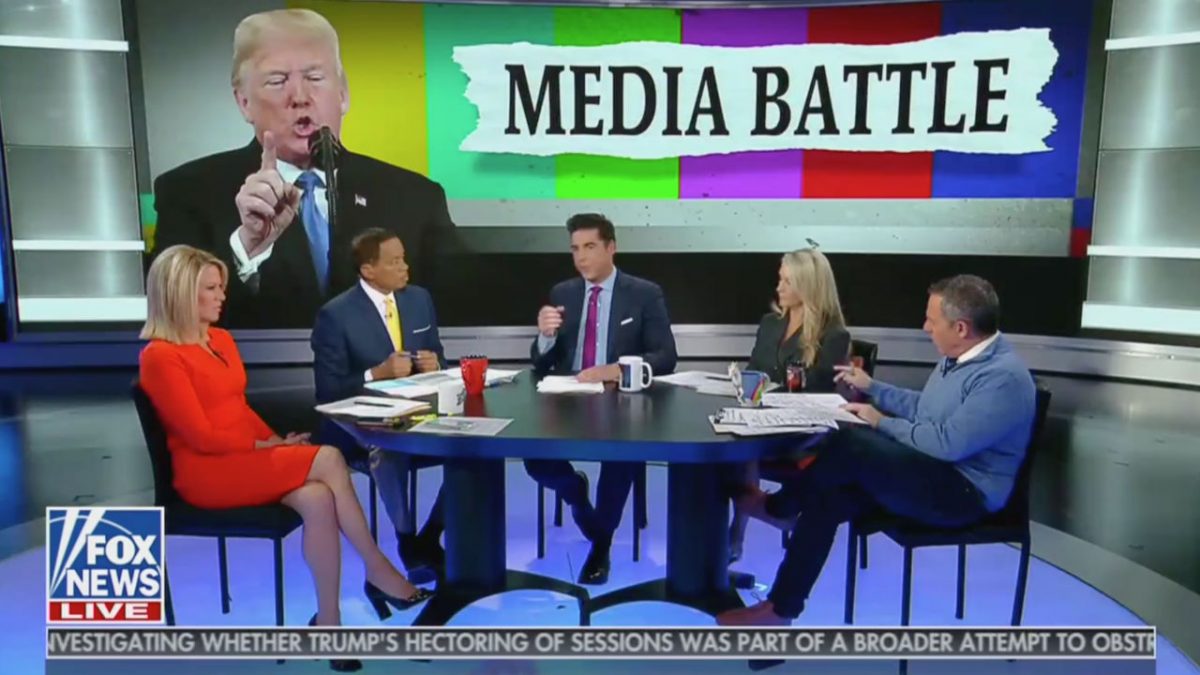 With 2017's ill-fated move to primetime behind them, The Five got its mojo back in 2018. With the loss of Kimberly Guilfoyle, the nucleus of the show — that's Greg Gutfeld, Dana Perino, Jesse Watters, and Juan Williams — proved more than strong enough to move forward and excel. This opinionated and spicy crew goes up against some of the more staid players at 5 p.m. in CNN's Wolf Blitzer and NBC's Chuck Todd. So if you are looking for action, this is the only 5 p.m. game in town. And thanks to strong chemistry, a smart balance of news analysis and light entertainment, and the constant potential for fireworks — The Five has established itself as a must-watch.
---
29. Jake Tapper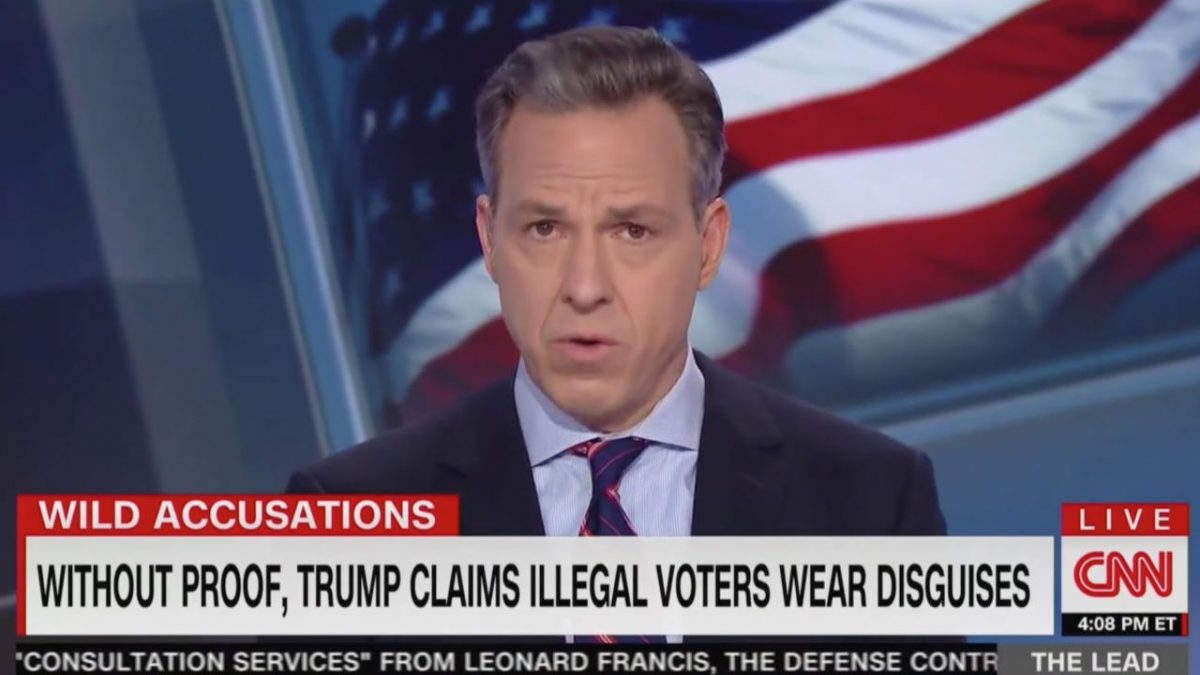 In the highly partisan age in which we live, Jake Tapper has become emblematic of the CNN side in a battle with the White House. But when you dig deeper, he has managed to do something truly special — earn respect from those on both sides of the aisle. Yes, he is regularly critical of President Trump. But the CNN anchor's ability to hold Republicans and Democrats to account equally — he was a powerful critic of President Obama — makes him a rare figure on cable news. What's more, with Tapper at the helm, CNN's Sunday show State of the Union has become a must-watch, rivaling the prestige programs at NBC, ABC and CBS. Among his 2018 noteworthy moments; the harrowing Parkland town hall, a stellar one-on-one with James Comey, and his regular sparring matches with Trump officials. All shining examples of this anchor's considerable influence.
---
28. Mike Allen, Jim VandeHei & Jonathan Swan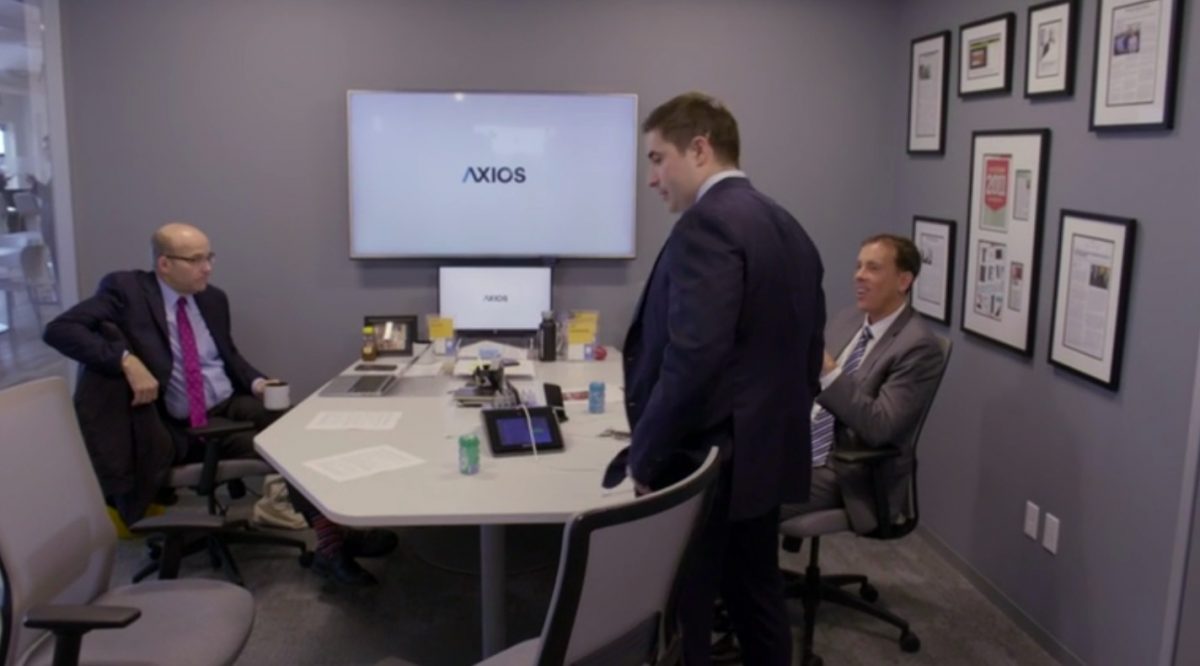 Mike Allen and Jim VandeHei took Axios from a fledgling media start up to a seriously powerful news operation in 2018. From their impressive pool of reporters, Jonathan Swan is the one they can thank the most for their influence. The young Aussie is said to be one of the best sourced reporters in D.C., thanks to a eye-popping rolodex bestowed upon him by Allen, formerly of Politico. While their newsletters are a must-read for anyone who wants to stay abreast of goings-on in Washington, their big scoops are just as flashy: memorable exclusives this year included breaking Nikki Haley's resignation and publishing Trump's personal schedule showing the many hours a day he spends watching cable news. The website expanded its reach too with an HBO show featuring a controversial interview with the president — expect further avenues of influence in 2019.
---
27. Martha MacCallum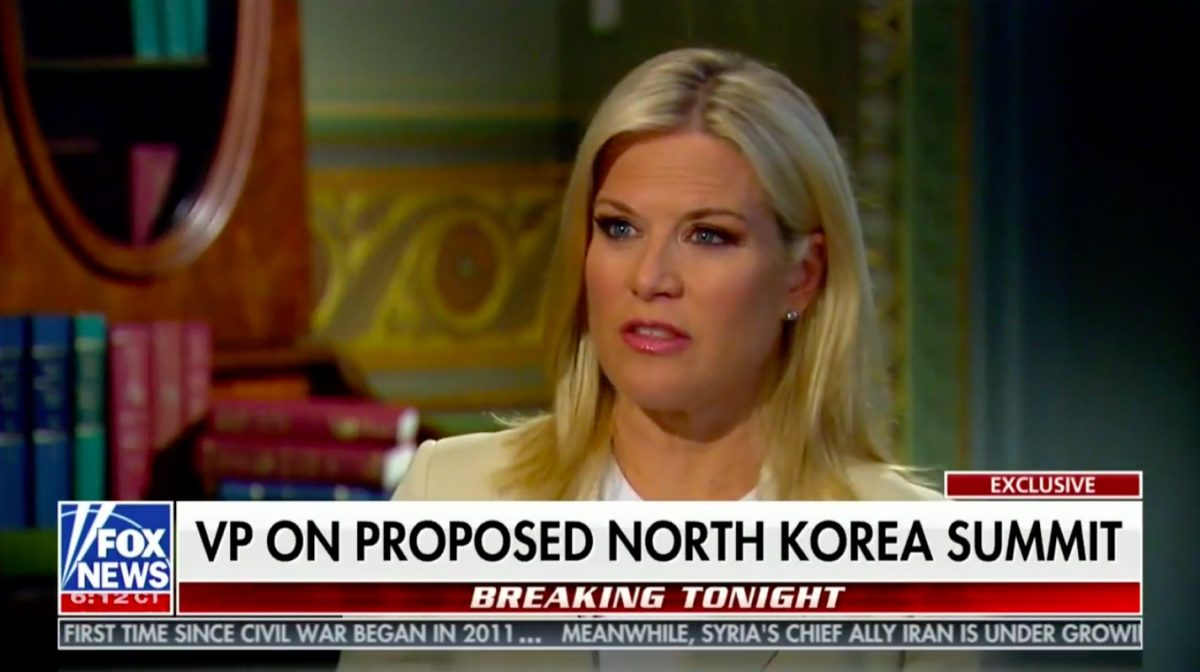 This was Martha MacCallum's breakout year at Fox News. Not only did she take over the 7 p.m. hour, which continues to serve up big numbers, but she took a lead role in the network's midterm election night coverage, co-hosting the evening with Bret Baier. In a huge coup, MacCallum landed one of the most coveted interviews of the year, an exclusive one-on-one with then-Supreme Court nominee Brett Kavanaugh in the midst of the controversy engulfing his nomination process. During that sit down, Kavanaugh spoke at length, for the first time, about the sexual assault allegations against him. MacCallum is becoming one of the most important news anchors at Fox and in the country.
---
26. Anderson Cooper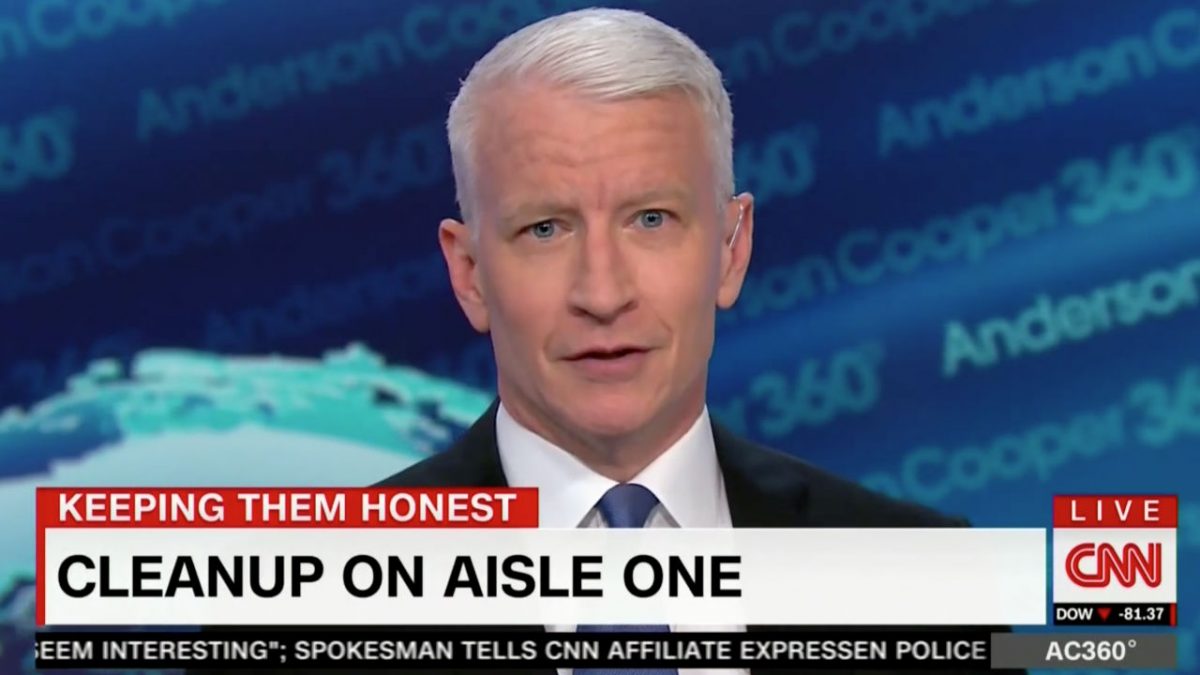 Anderson Cooper is one of the most recognizable faces in America, and so it's not surprising that his primetime show is one of its most influential. Cooper regularly hosts the biggest newsmakers of the day and brings a wide variety of perspectives to the table during his panel discussions. When not on CNN, Cooper is also a regular correspondent for 60 Minutes where, in 2018, he landed one of the most buzzworthy interviews of the year — a one-on-one sit down with Stormy Daniels. He is also the host of CNN Heroes, a show that honors ordinary people making extraordinary humanitarian contributions to society. It doesn't just celebrate good people, it's also just good.
---
Have a tip we should know? tips@mediaite.com