In what is perhaps a step towards embracing her role as First Lady, the White House Monday released Melania Trump's official portrait.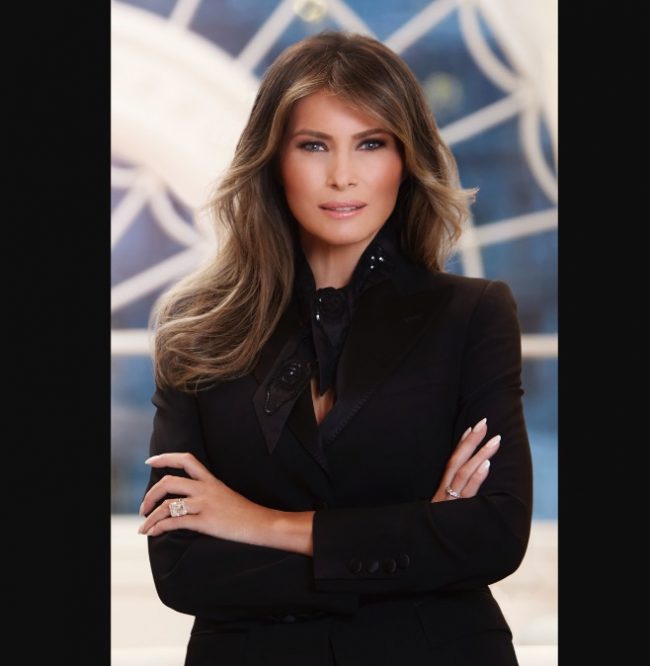 The portrait features Mrs. Trump looking slightly shell-shocked, while prominently displaying two large rings on both hands.
Mrs. Obama and Mrs. Trump's portraits mark a shift away from painting as the preferred medium of First Lady portraiture. The only other First Lady to have her portrait be a photograph was Lady Bird Johnson — all other's have been paintings.
It should be noted, also, that Melania Trump is only the second First Lady to be born outside of the United States (the first was John Quincy Adams' wife, Louisa).
The First Lady has been under a certain amount of scrutiny, recently, for her seeming reluctance to be involved in White House goings-on. The few weeks, however, have seen Mrs. Trump taking on some of the responsibilities and duties of a more traditional First Lady.
[image via screengrab]
——
Adam: Twitter.
Have a tip we should know? tips@mediaite.com